We're very excited to syndicate one of our favorite columns, 'What Is It? What Is It Worth?' from one of our favorite magazines, Country Living. All text and images below are provided by Country Living. Get ready to be surprised!
"My mother once met Langston Hughes, who signed this book for her. Does that increase the value?" -T.E., Missoula, Montana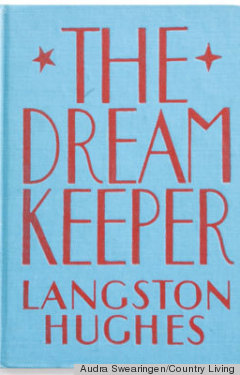 Autographed 1946 Poetry Collection
Professional appraiser Helaine Fendelman identifies and evaluates your collectibles and antiques.
A leading figure in New York City's Harlem Renaissance during the 1920s, novelist, playwright, poet, and social activist Langston Hughes first published The Dream Keeper and Other Poems in 1932. Your 1946 edition would be worth no more than $50 unsigned, but its personalized inscription and good condition yield an estimate five times that. If the book still had its dust jacket—illustrated by award-winning artist Helen Sewell (whose pen-and-ink drawings also complement around half of the 59 poems inside)—it could fetch an additional $50.