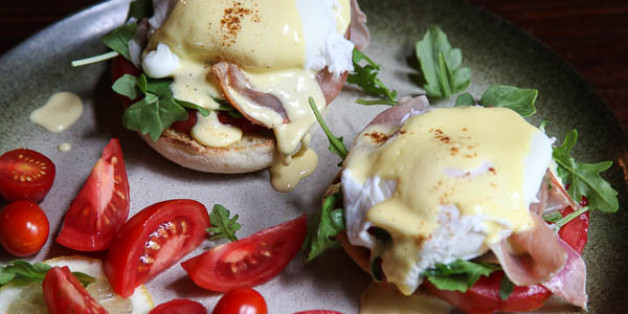 Okay, we'll be honest, an "English muffin recipe" is really just a list of delicious things to put on top of English muffins. Well, aside from the amazing homemade English muffin recipe we found you, and our new favorite breakfast item: English muffin French toast.
We'll continue to be honest and say that it took us a while to come around on English muffins. As kids, we found them to be oddly spongy, lacking in flavor, really only good for soaking up butter and jam. As adults, we've realized never to turn our noses up at something that is exceptionally good at soaking up butter and jam. Now, we sandwich our burgers between English muffins, feel special feelings for eggs benedict and -- truly -- is there any better vehicle for a tuna melt? What's your favorite way with English muffins?
PHOTO GALLERY
English Muffin Recipe List
Want to read more from HuffPost Taste? Follow us on Twitter, Facebook, Pinterest and Tumblr.
BEFORE YOU GO
PHOTO GALLERY
Biscuit Recipes