They're some of Hollywood's biggest stars. They're household names, pretty much worldwide. They're nominated for Oscars, they fill up our screens -- big and small -- and we're all waiting in great anticipation to see which one goes home with the golden statuette at the end of the month.
So it's quite the conundrum that at the Academy Awards nominees luncheon that took place yesterday at the Beverly Hilton hotel, someone thought it was necessary to draw up name tags for them.
Director Steven Spielberg's movie "Lincoln" is nominated in 12 categories at this year's award ceremony. And even if it weren't for that, Spielberg is one who needs no introduction -- all the more when he is among colleagues.
And yet -- Anne Hathaway, here with Spielberg, might have taken a cue from the Hollywood heavyweight when she slapped on a tag herself for the group shots later. And who doesn't know actress Naomi Watts, who is up for Best Actress at this year's Academy Awards for her role in "The Impossible"? (Surely, Harvey Weinstein does).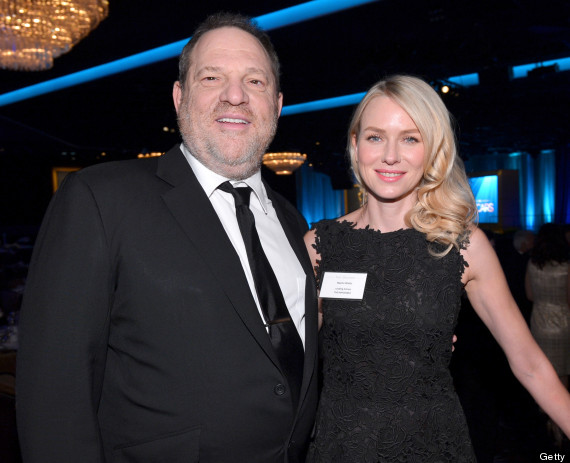 Or even small-screen queen Katie Couric, who's been a television fixture for decades now, and "Les Miserables" director Tom Hooper -- Okay now granted, Quvenzhané Wallis has a slightly more difficult name to pronounce (it's kwa-van-je-nay), but the 9-year-old has been the talk of the town since her movie "Beasts of the Southern Wild" came out earlier this year. She is even the youngest Best Actress nominee ever. So ... A name tag? The 85th Academy Awards Ceremony airs live on February 24 at 7 p.m. EST on ABC.
BEFORE YOU GO
PHOTO GALLERY
Oscar Nominees 2013