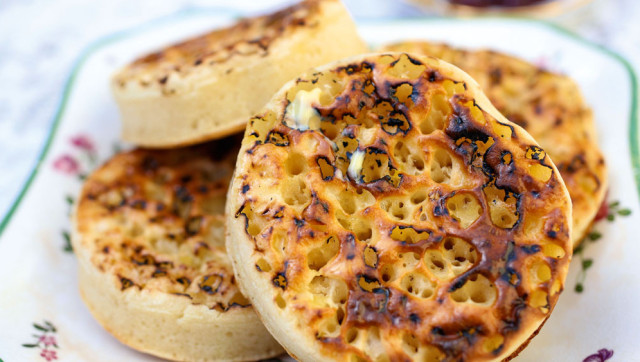 Many of us have a soft spot in our hearts for English muffins. They make breakfast so much better thanks to all their nooks and crannys. But don't let your love for them let you forget about their close cousin, the crumpet. A good crumpet recipe can easily give English muffins a run for their money.
Crumpets are the quick bread version of the two -- relying on baking soda instead of yeast to give it a rise. Crumpets recipes are also made with a batter instead of dough, making it a better option for anyone with a bread-baking phobia.
Get the Crumpets recipe
Want to read more from HuffPost Taste? Follow us on Twitter, Facebook, Pinterest and Tumblr.
If all this talk of crumpets made you crave English muffins, check out what you can do with them.
PHOTO GALLERY
English Muffin Recipes
BEFORE YOU GO