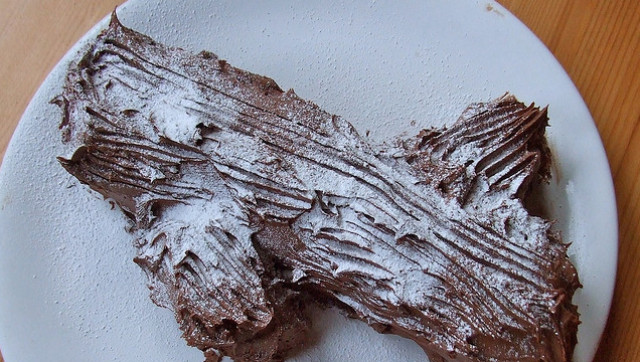 Last week, two of our editors delivered a shock: they both hate bûche de Noël and other rolled cakes. They couldn't quite pinpoint why, but did say that they knew everyone else loved them and thought they were both super weird.
We all have food aversions, that is undeniable, but we are especially food-oriented people. We think about food, write about food and talk about food all day long. So when one of these people tells me they don't like something, I know that they have tried and tried to like it, resigned themselves to the nuances of their tastebuds and are ready for the giant eyeballs that come along with admitting you hate something that everyone else loves. For some of us, it's nacho cheese. For some, rice pudding. For these two brave Taste editors, it's bûche de Noël.
We took to Twitter, Facebook and Tumblr to ask you guys what you secretly despise.
What foods do you hate that everyone else loves? Leave us an answer here on our Tumblr form: huff.to/Xj5Ho3

— HuffPost Taste (@HuffPostTaste) February 4, 2013
Your answers, as ever, did not disappoint. Do you secretly hate a food that everyone else loves? Let us know in the comments!
PHOTO GALLERY
Foods You Hate
Want to read more from HuffPost Taste? Follow us on Twitter, Facebook, Pinterest and Tumblr.
BEFORE YOU GO