In the heady days of the early 1970s, artists and socialites toyed with the boundaries that would forever transform our perceptions of gender, identity and creative expression. A new exhibition at the Tate in Liverpool investigates this period, from Andy Warhol's fashion choices to David Bowie's music.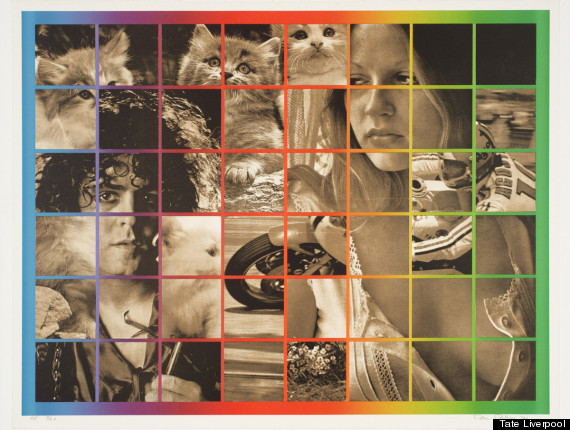 "Glam! The Performance of Style" critically explores European and North American artistic trends from 1971-1975. Artists including Cindy Sherman, Ulay (Frank Uwe Laysiepen), Richard Hamilton and Gilbert & George grapple with glam as a vehicle for exploring irony, androgyny and self-expression.
Each work combines art and artifice with revolutionary results. For instance, Nan Goldin and Peter Hujar capture the delicate femininity of drag queens and transsexuals at their most glamorous and vulnerable, while painters including David Hockney and Richard Hamilton render a pop-centric world weaving art together with fashion and music. In addition, Marc Camille Chaimowicz's 1972 multimedia installation "Celebration? Realife" combines the holy trinity of lights, disco balls and Bowie jams in a site-specific reproduction of the original piece. Aside from artworks, "Glam!" will be also feature contextual documents, photographs, and ephemera from the era.
"Glam! The Performance of Style" will run from February 8 until May 12 at Tate Liverpool.
See a preview of the flashy collection below and let us know if you wish disco would make a comeback in the comments.
PHOTO GALLERY
Glam! The Performance of Style
BEFORE YOU GO