Jon Stewart spent a good chunk of Monday's show recapping the television event of the year, Super Bowl XLVII, and what a totally "non-gay, all-male" event it was. From the classic tale of brother vs. brother to Beyonce's power-zapping half-time performance, it was truly a night to remember.
Of course, no Super Bowl is complete without controversial commercials, deadly food choices, and, if you're a real American, skeet shooting. Here's Jon watching the big game the way God intended: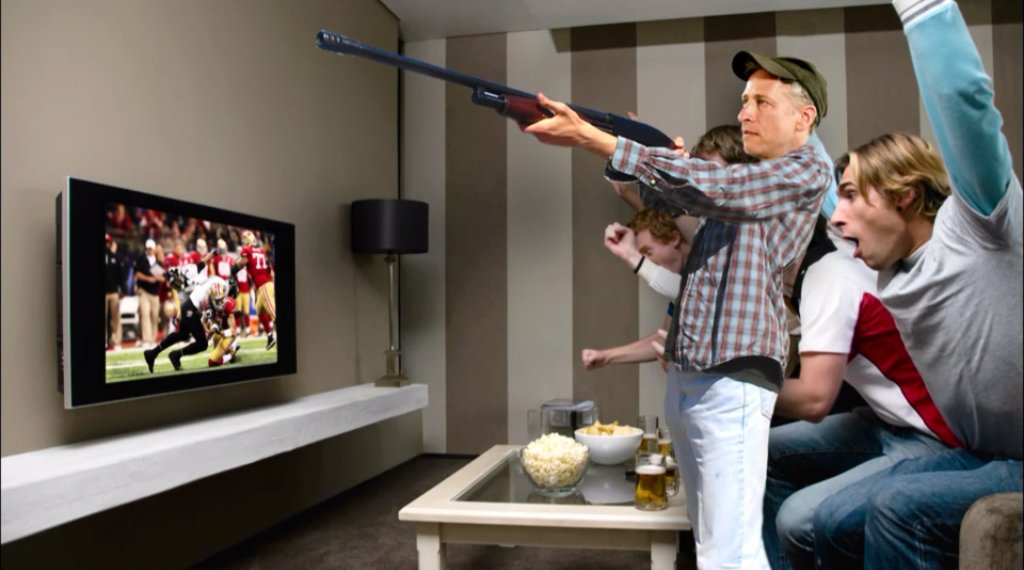 Check out part one of "The Daily Show's" Super Bowl recap and part two below.
BEFORE YOU GO
PHOTO GALLERY
Super Bowl XLVII Memes