Kendall and Kylie Jenner were just little kids when their older sister Kim Kardashian shot to fame via a leaked sex tape and parlayed that fame into a reality show.
Today, Kendall, 17, and Kylie, 15, are stars in their own right, with burgeoning modeling careers, and are poised to find even more success than their trio of older sisters. They've grown up in the spotlight, and in an interview with Glamour magazine, they reveal that they have a love-hate relationship with fame.
"Our family is closer because of the show. And when we are older, we' ll have the memories on tape. If some of those moments hadn't been filmed, I wouldn't remember them," Kylie explained to the magazine.
But being a reality star means they have far less privacy than most girls their age, which Kendall says isn't always so much fun.
"We appreciate everything that we have, but we don't remember what it's like to be normal kids who aren't harassed by the paparazzi. I hate that," she told Glamour. "We're underage girls. I don't want to be followed by random men I don't know. It can also be hard to deal with other kids who are jealous or mean. I can't post a picture on Instagram without being criticized."
It's good to know that they are appreciative, since these are two girls who found two gorgeous Celine bags, as well as Balenciaga boots and another pair of Christian Louboutin shoes waiting for them under their Christmas tree this year, and let's not forget that $90,000 Range Rover Kendall scored for her 16th birthday.
And just because the teens are famous because of their sisters, doesn't mean they want to be lumped in with them. When asked if they ever think about the fact that their last name isn't Kardashian, Kendall told Glamour:
"We're full-throttle Jenners! We don't have any desire to be Kardashians."
For more with Kylie & Kendall Jenner, click over to Glamour.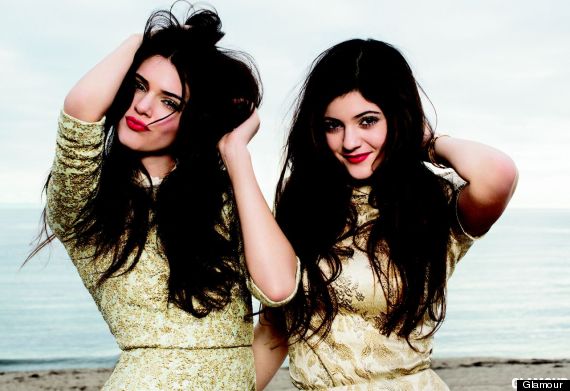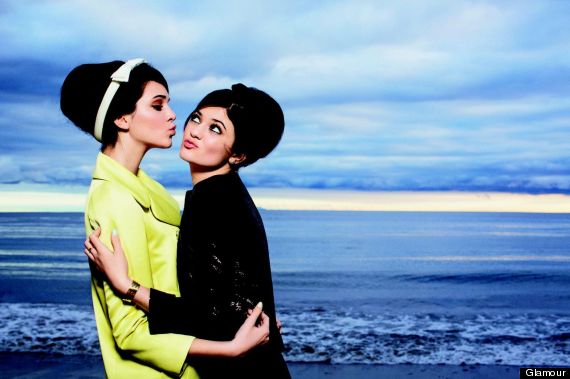 BEFORE YOU GO
PHOTO GALLERY
Kendall And Kylie Jenner's Kardashian Empire Takeover