It's always nice when celebrities admit to indulging in a fashion faux pas now and then -- how else will they relate to those of us who don't wear thousand-dollar dresses on a regular basis?
"I've been wearing the same pair of dark green Old Navy cargo pants, like, non-stop, for 15 years. I think I paid $4.99, on clearance. My friends hate them so much they hide them from me. When those pants fall apart, I swear I'm going to get someone to copy them for me."
Of course, Mila's penchant for low-key clothing is nothing new; the 29-year-old was labeled "Hollywood's frumpiest, dumpiest celeb" just for stepping out in a few too many elastic waist bands. Rachel, on the other hand, has come a long way since her poorly-styled teenage days:
"As a teenager I used to dress in big, baggy men's suits, with lots of red lipstick. Then in my 20s I used to wear very tight thermal tops: underwear as outerwear. I was much curvier then too -- I'd throw on a cardigan and big jeans. I didn't start really growing up until my 30s. But I hope I don't ever get too grown-up. I always try to hold on to something butch."
So there you have it. If Mila Kunis and Rachel Weisz can go dowdy and "butch" sometimes, so can we. After all, it's not like we're preening ourselves for a looming red carpet moment... Wait, we're not sure if that made us feel better at all.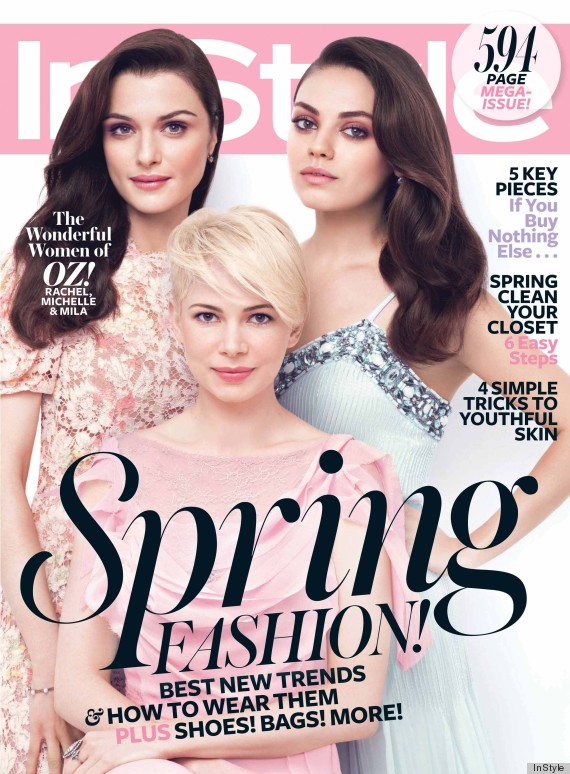 Mile doesn't always dress slobby:
PHOTO GALLERY
Mila Kunis' Style Evolution (PHOTOS)