There was a "Just Shoot Me" reunion on this week.
David Spade took to Instagram to share a photo of the former "Just Shoot Me" co-stars, who gathered for lunch on Monday, Feb. 4.
Spade, along with Wendie Malick, Enrico Colantoni, Laura San Giacomo, George Segal starred on NBC's "Just Shoot Me" from 1997-2003. Check out the reunion photo below.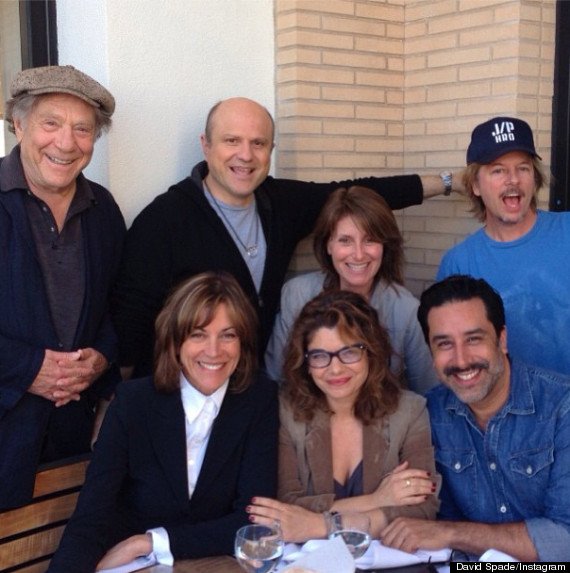 Spade, who currently stars on "Rules of Engagement," talked about his "Just Shoot Me" role perpetuating his being typecast.
"You spend your career trying to find your angle or some sort of voice. I did it for 'Saturday Night Live.' To get on the show, you need something," he told reporters in 2010. "I couldn't find anything and so, what surfaced was kind of sarcastic. This kind of… whatever I do. And then, the funny part is, the rest of your career you fight that. You try to do something different. And at some point I realized I don't do that much different. The skirt-chasing guy like I did on 'Just Shoot Me,' now I'm trying to make it slightly different, older version, a little beat up. I think I just fall into these things."
BEFORE YOU GO