Like Miss America, Michele Pred's "Miss Conception" also dons a crown and scepter. Yet instead of jewels and gems, the latter's pageant gear is adorned with birth control pills.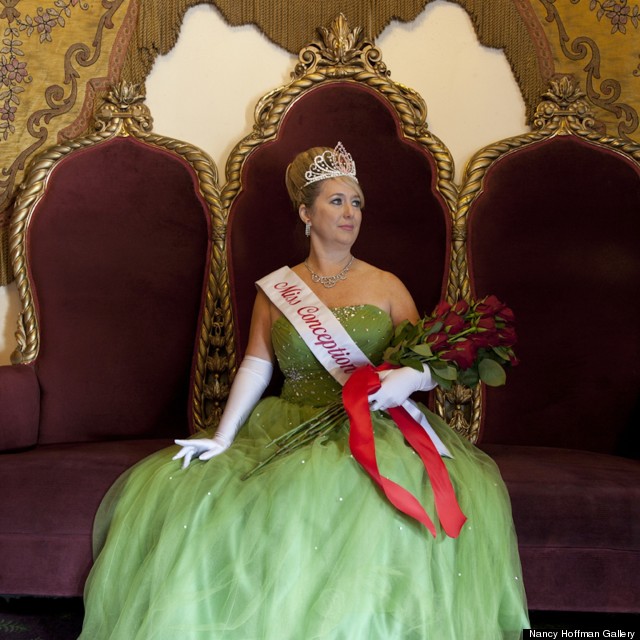 In a new exhibition called "Amendment," Pred's uncanny pieces feature birth control pills as the medium of choice. Since May 2012 the San Francisco-based artist has acquired a whopping 17,000 second-hand contraceptives, most obtained through social media outreach methods and crowd-sourcing. In some works, the little pink pills adorn '60s fashion staples, symbolizing the frustrating fate of feminine birth control advancements since the pill launched 50 years ago.
Pred explained the message behind her work
in an earlier interview with Huffington Post Women
:
"It really started with the growing concern before the election... There are still many states that make it very difficult for women and teenagers to have easy access to birth control."
"Amendment" will show February 7 - March 16, 2013 at Nancy Hoffman Gallery in New York. Visit the artist's website here for information on donating your unwanted birth control pills.
Does Pred's unconventional use of female contraception incite dialogue on an important issue or does her artwork boil down to a hot button gimmick? Take a look at the slideshow below and let us know your thoughts.
PHOTO GALLERY
Michele Pred
BEFORE YOU GO