Ben Thomas is a Melbourne-based photographer who uses the magic of tilt-shift photography to turn sprawling urban landscapes into miniatures in a new series titled, "CityShrinker."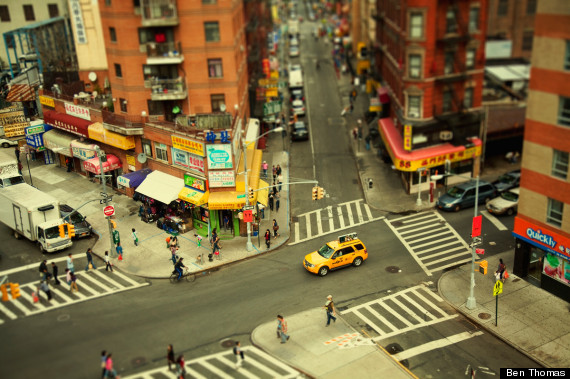 Effective, right? That is what's great about tilt-shift -- a rotation of the lens plane here and a reorientation of the lens view there, and voila, a small universe has been captured in a single click. Thomas described his work in an e-mail to The Huffington Post:
"The idea of taking some of the world's largest metropolises and showing them in a different way has been a challenge but ultimately a lot of fun. I really enjoy finding the details, the stuff that would ordinarily be lost in the background that you can really bring into focus through this technique. I find it's this detail that reveals the personality of a city."
Scroll through a slideshow of the series below and let us know what you think of the photographic trick in the comments section.
PHOTO GALLERY
'Cityshrinker'
BEFORE YOU GO