In honor of Valentine's Day, we're looking far and wide for the most adorable -- and adorably awkward -- love notes written by children. To start with, here's a cute kid note so charming, we'd like to write a valentine to it ourselves...
Title: Mom's "Sense of Hummer"
Author: Carlos
Age: 6
Just to clear up any possible confusion: No, mom doesn't have a sixth sense when it comes to boxy vehicles. She just knows how to tell (and take) a joke.
We only hope... the same is true of this little poet's mom.
Has your child drawn or written a funny valentine? Send a photo to parents@huffingtonpost.com and it may be featured on the site!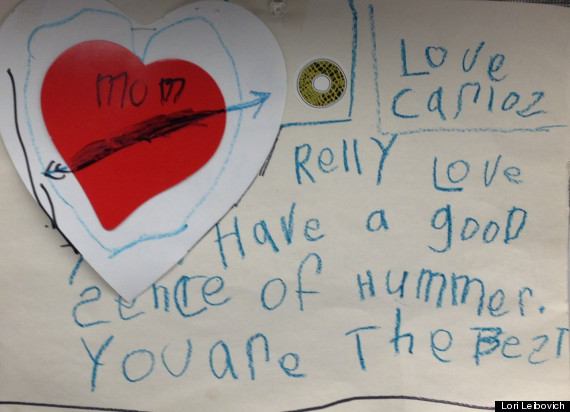 Next Cute Kid Note of the Day: Sisterly Love?
BEFORE YOU GO
PHOTO GALLERY
Cute Kid Notes