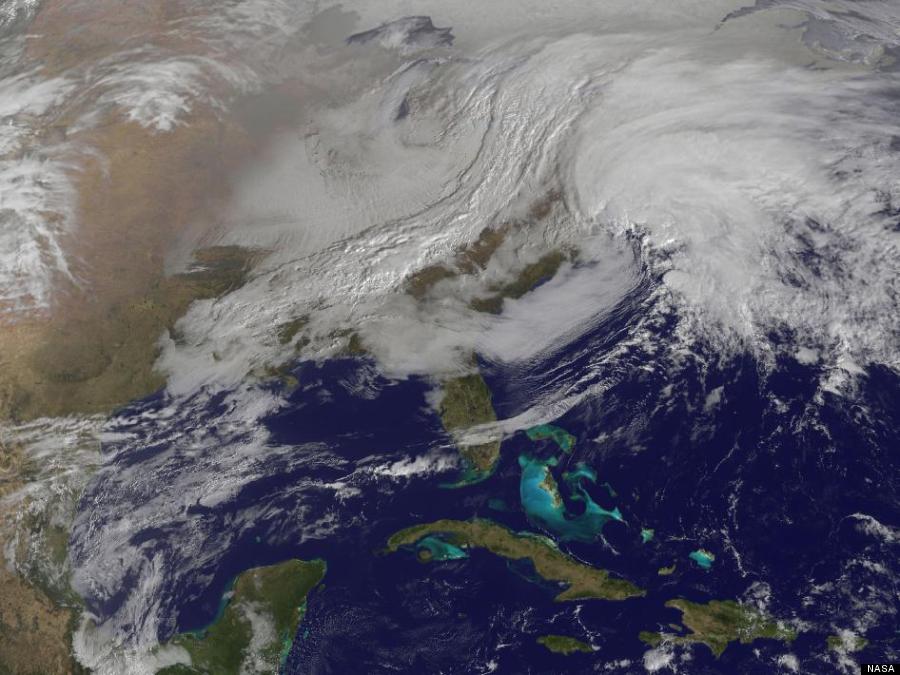 Oh look, NASA found "Nemo" from space. That wasn't so hard, now was it?
NASA's GOES-13 satellite snapped this amazing photo of the February 2013 nor'easter, which was named winter storm "Nemo" by the Weather Channel. The massive winter storm came together as weather systems merged over the East Coast of the U.S.
Up to 3 feet of snow was forecasted for parts of New England, including Boston, and the National Weather Service issued blizzard warnings from New York City to Maine.
According to NASA:
The satellite image, captured at 9:01 a.m. EST, shows clouds associated with the western frontal system stretching from Canada through the Ohio and Tennessee valleys, into the Gulf of Mexico. The comma-shaped low pressure system located over the Atlantic, east of Virginia, is forecast to merge with the front and create a powerful nor'easter.
Click Here For Live Storm Updates
Added to the immediate concerns of hazardous travel conditions, flight cancellations and possible power outages, the Union of Concerned Scientists offered a breakdown of the connections between winter storm 'Nemo' and climate change.
BEFORE YOU GO
PHOTO GALLERY
Blizzard 'Nemo' Photos