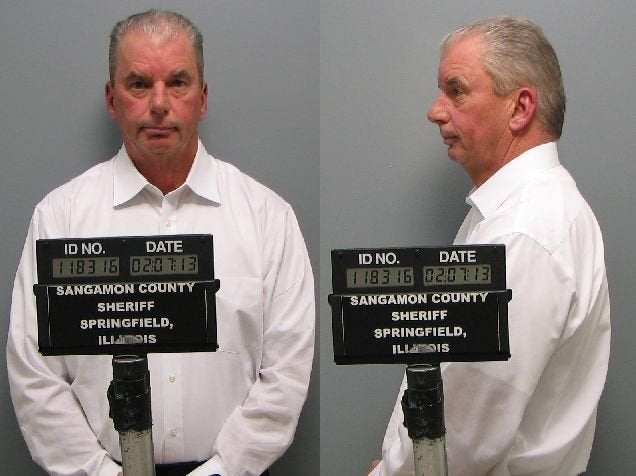 Downstate police pulled over an alleged drunk driver Wednesday night and found themselves peering into the "red, blood-shot glassy eyes" of Illinois Auditor General William Holland.
According to reports filed at the Sangamon County circuit clerk's office, police pulled Holland over in his 1999 red Ford after the 61-year-old was spotted driving "erratically."
The Sun-Times reports Holland refused to take a BAC breath test at the Sangamon County jail, and was bailed out on $100 (the required 10 percent of the $1,000 bond) by Springfield resident Amy Schmidt, 47. Holland's link to Schmidt is unclear.
While the allegations are troubling, Holland seems to be taking it all on the chin.
"I was in my own car," Holland told the Tribune. "It was not a state vehicle. There was nobody else with me. I was on my own time. I'm happy to say that there was no damage to any property or any individual."
With a previously spotless driving record, as a first-time offender Holland could see his driver's license yanked for a minimum 12 months if he is convicted.
Holland has been auditor general since 1992, having been twice-appointed to ten-year terms; the most recent appointment came last August by a unanimous vote of the General Assembly.
Holland is scheduled to appear in Sangamon County Circuit Court on March 24.
BEFORE YOU GO