Things got strange this week in the art world. The artist name on everyone's tongue was George W. Bush and a lucky thrift store shopper may have found the other half to the most scandalous artwork in art history. Read on for details...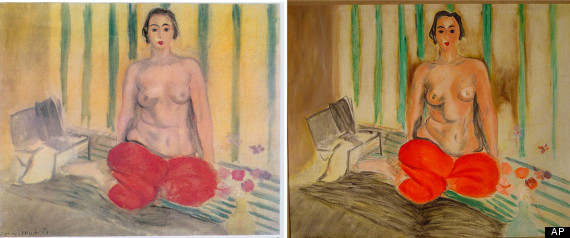 A painting by Henri Matisse stolen more than a decade ago from a museum in Venezuela will soon be returned to the country, officials said Friday.
The painting, "Odalisque in Red Pants," is to be returned from the United States within three to five weeks, said Raul Grioni, president of Venezuela's Cultural Patrimony Institute.
Grioni told The Associated Press that the painting will arrive at the Caracas Museum of Contemporary Art once officials complete necessary requirements to ship it and verify its authenticity.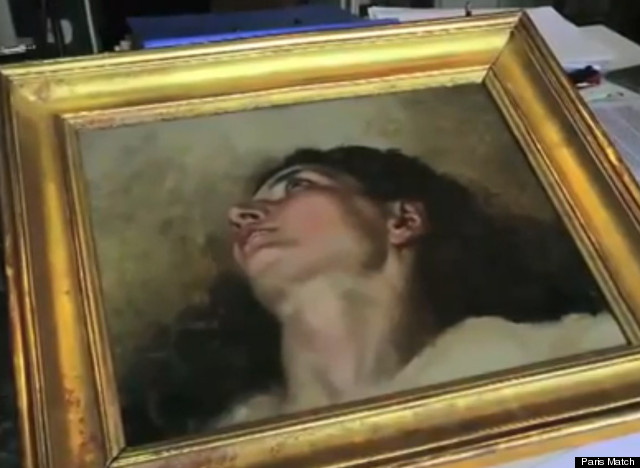 The award for art history's naughtiest work must go to Gustav Courbet's "The Origin Of The World," the 19th century close-up of a woman's nether regions that Facebook continues to censor.
Yet art's most illustrious lower half may have found its mate; according to Paris Match, an unnamed art collector believes he located the top half of Courbet's scandalously realistic genitalia at, you guessed it, a thrift shop.
The anonymous collector discovered the canvas in question in 2010, purchasing it for £1,200 ($1885). Yet if the work is indeed Courbet's, the art-savvy collector can expect to earn up to £35 million ($55 million) for his remarkable intuition.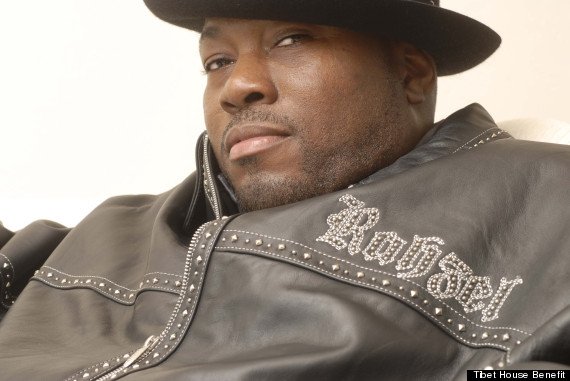 If there's one thing Philip Glass knows how to do besides compose an avant-garde masterpiece, it's curate an impressive musical showcase. His Tibet House Benefit has become well-known for its ability to bring icons of the far reaching branches of contemporary music together under one über-famous roof. The 23rd edition of the event is no different, boasting a 2013 headliners by Ariel Pink, Patti Smith, Rahzel, Jim James, Ira Glass and tUnE-yArDs.
Like past concerts, this year's benefit on February 21 will showcase a grab bag of musical stylings, from the beatboxing genius of former Roots member, Rahzel, to the quiet, homemade noise rock of Ariel Pink. It's unique not only for it's wide breadth of participants, but also for its location in New York's legendary music haven -- Carnegie Hall.
"It is an awesome experience playing at Carnegie," said Rahzel, a repeat performer at the Tibet House Benefit, in a phone interview with The Huffington Post. "It's definitely the highlight of my career."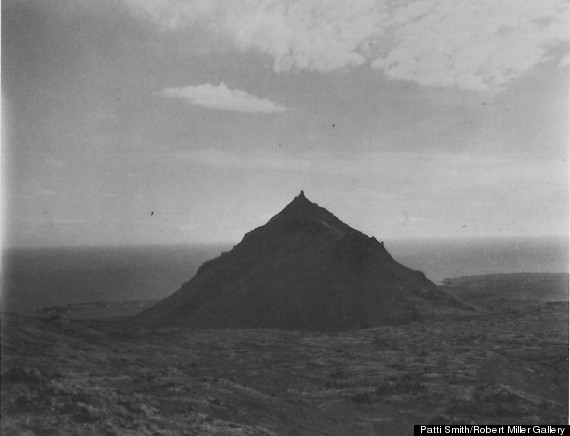 Besides her music, Patti Smith is known for capturing ghostly black and white snapshots of objects owned by herself and her idols. However, the punk poet has another side to her photography, revealed in a series of rarely-seen landscape images on view this week at Clocktower Gallery in a group exhibit entitled, "Dark Paradise."
The exhibition was inspired by the sublime, an idea closely tied with the work of German painter Caspar David Friedrich. Smith and fellow musician Antony (from Antony and the Johnsons), are featured alongside pieces by artists Zipora Fried, Joan Jonas, Thiago Rocha Pitta and Nancy Holt. The collection of photographs, collage and video installations straddles the line between awe and fear, offering intimate, figureless portraits of the natural world. Many hailed the unveiling of former President George W. Bush's official portrait in May as a rare moment of bipartisanship in a notoriously divided town. But the photos of Bush's self-portraits published by The Smoking Gun Thursday night were met with confusion rather than cheers.
The paintings, obtained by hackers who gained access to Bush's sister's email account and several others, show the former president in the shower and in a bathtub. A photo of Bush painting a chapel was also released.
Art experts and critics contacted by The Huffington Post were perplexed by the images.
"It looks like a very naive approach to painting," said Michael Weiss, associate dean for fine arts at Maryland Institute College of Art, stressing that it was difficult to comment on a digital image of a painting.
That was our week! Stay warm out there!