Snowmaggedon is barreling its way up the East coast, which means a lot of music fans from New England on down might see their weekend dreams squashed by Nemo. But don't worry about the impending boredom said fans might experience. There's an app for that and it's called #instagigs.
Behold, the highlights of music events from around the world that happened this past week: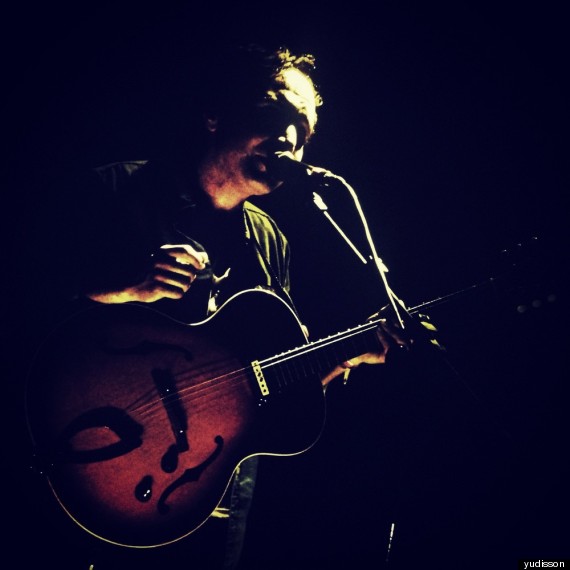 This image of Grizzly Bear guitarist Daniel Rossen is just one of many caption-worthy photos in this week's Instagigs collection that can keep you occupied in your snowed-in domicile this weekend. Among the other amazing shots shared with us by our favorite music-meets-art, crowd-sourcing organization are snapshots of Justin Timberlake performing at a Super Bowl party in New Orleans, Local Natives in Williamsburg, and Foxygen on stage in Belgium.
For more on #instagigs, check out last week's article (featuring the one and only Cat Powers). As always, submit your own photos to Instagig's reel by adding the tag #instagigs to your images on Instagram.
PHOTO GALLERY
Week in #Instagigs
BEFORE YOU GO