Amber Rose is really pregnant.
The model and singer showed off her major baby bump Sunday night at the 55th annual Grammy Awards. Rose -- who's known for showing some serious skin on a night out -- covered her bump in a tasteful black dress.
"Only a couple more weeks, then he'll be here," Rose told E! of her baby boy on the red carpet.
Soon-to-be daddy recently Wiz Khalifa recently over-shared about the couple's forthcoming big day: "We gonna have a midwife and a doula at the crib and she's gonna be in a pool and it's gonna be like a relaxing environment and when she's ready she's gonna tell me when to stick my hands down there and I'm gonna pull the baby out," he said.
Check out Rose's red carpet look below: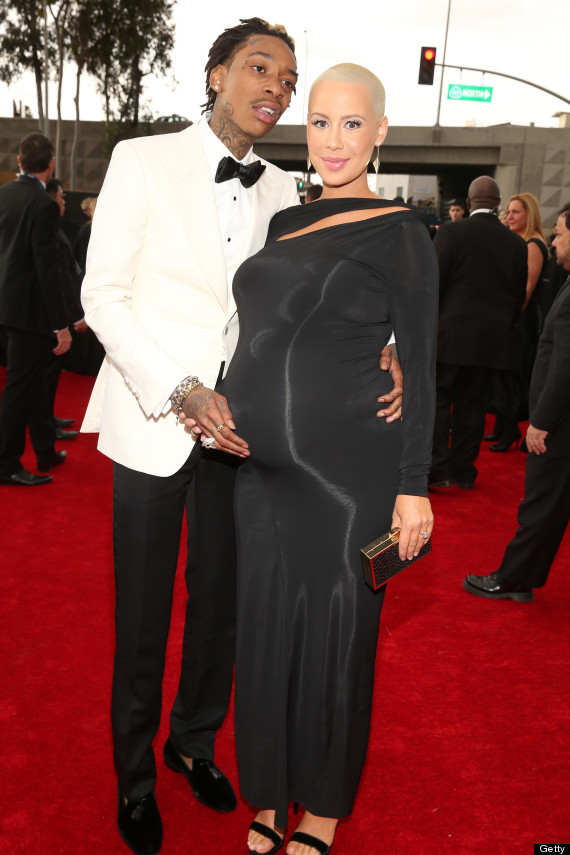 PHOTO GALLERY
2013 Grammy Awards Red Carpet