OK, who's going to build a Luigi and some Koopa Troopas now?
An as-yet-anonymous Chicago snow sculpter has created a little something special for Super Mario Bros. fans near the Puptown Dog Park at the intersection of Lawrence Avenue and Marine Drive in the city's lake-adjacent Lincoln Park. The photo was originally posted on Reddit on Saturday: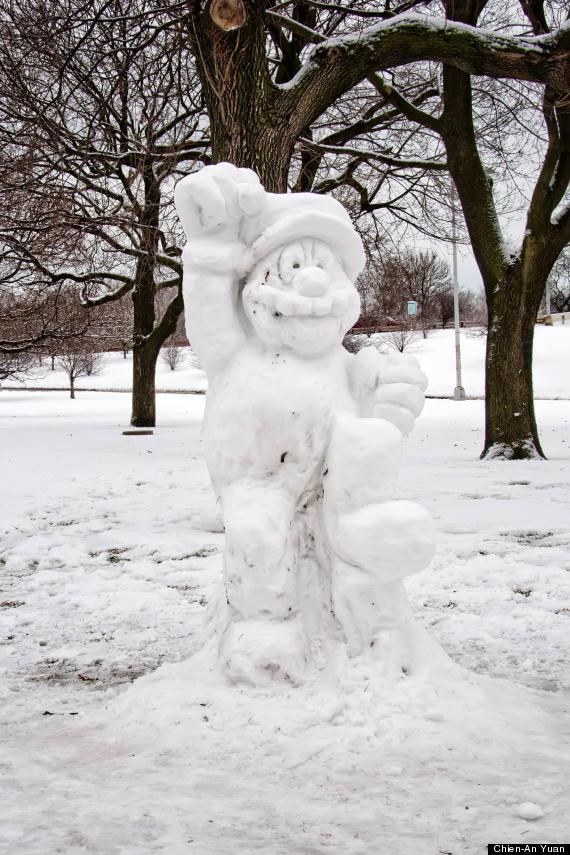 Photo by Chien-An Yuan
And it gets more impressive from there: according to Reddit, someone has started coloring the video game icon in with shades of red and blue and a black 'stache, notching up the craftsmanship even more.
Want to see more inspiring snow creations? Check out some of the top sculptures from last month's Breckenridge International Snow Sculpture Championships in Colorado:
PHOTO GALLERY
Breckenridge Snow Sculpture Championships
BEFORE YOU GO