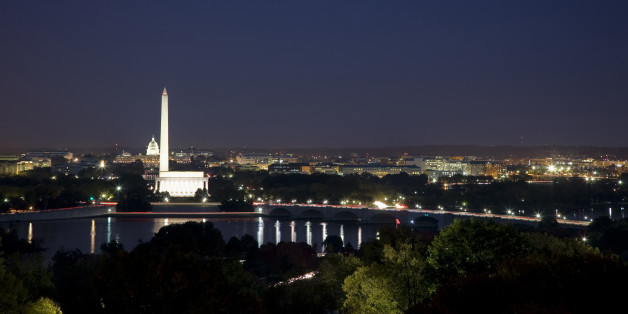 Washington D.C. isn't only our nation's capital. For the second year in a row, it's also the capital of infidelity.
According to a press release from AshleyMadison.com -- a dating site for married people looking to cheat -- D.C. was recently named "America's Least Faithful City" for the second year in a row. The title was based on data collected by the infidelity website, which found that D.C. had the highest number of sign-ups per capita in 2012, boasting 34,157 new members. Two Texas cities -- Austin and Houston -- came in at No. 2 and No. 3, respectively.
Founder and CEO of Ashley Madison, Noel Biderman, explained why he was not surprised to see D.C. top the list yet again.
"With enormous public attention paid to political cheating scandals this year, including the Gen. Petraeus affair, there was no doubt that Washington residents would be influenced," he said in a press release. "Living in D.C., it's crucial to keep up appearances and therefore adultery has become a way of life for many of the city's most powerful residents."
This week is a big one for Ashley Madison, as the site claims that the day after Valentine's Day is one of their busiest days every year. In 2012, the site saw a 439 percent increase in membership signs-ups on February 15 (as compared to the typical number of daily sign-ups), with married women largely driving the spike.
Still, don't let these numbers fool you -- cheating is far from widespread in the United States. In a 2010 General Social Survey sponsored by the National Science Foundation, 19 percent of men said that they had been unfaithful at some point during their marriages, down from 21 percent in 1991. The number of women who reported having an affair, meanwhile, increased from 11 percent in 1991 to 14 percent in 2010.
Click through the slides below to see what other U.S. cities made it into the top 10 list, according to Ashley Madison.
PHOTO GALLERY
Ashley Madison's Least Faithful American Cities of 2012
Keep in touch! Check out HuffPost Divorce on Facebook and Twitter.
BEFORE YOU GO