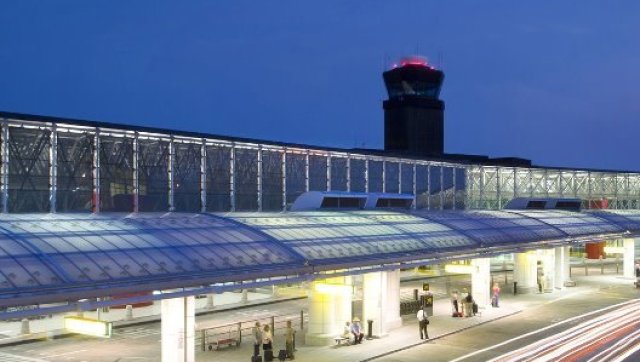 Anne Arundel County Fire Department officials say a shuttle bus at BWI Thurgood Marshall Airport overturned Sunday morning, injuring three people and temporarily interrupting light rail service in that area.
The accident occurred about 6:30 a.m., and the shuttle overturned near the intersection of Route 170 and Terminal Road, fire officials said.
Three people were hurt, fire officials said. One refused medical treatment and the other two were taken via ambulance to the Baltimore Washington Medical Center with minor injuries, officials said.
By about 4:40 p.m., light rail service was back online but trains were single-tracking between BWI and the BWI business park, a Maryland Transit Administration spokesman said. Some wires that power the light rail were damaged when the bus overturned, and it is unclear when service to both tracks will be restored. ___
BEFORE YOU GO
PHOTO GALLERY
Celebrity Couples' Favorite Hotels