The epic winter storm known as "Nemo" blew through the East coast just a week after Groundhog's Day, also known as the day that Punxsutawney Phil declared we'd be in for an early Spring.
As you can see below, at least one homeowner had a bone to pick with the weather-predicting groundhog and let him know about it -- quite publicly.
Now we're just hoping that's ketchup.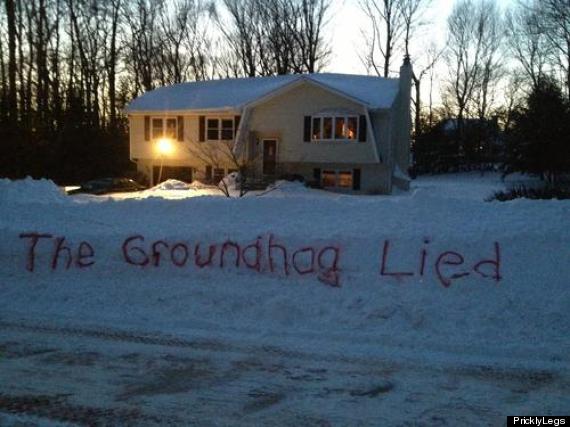 BEFORE YOU GO
PHOTO GALLERY
Blizzard 'Nemo' Photos