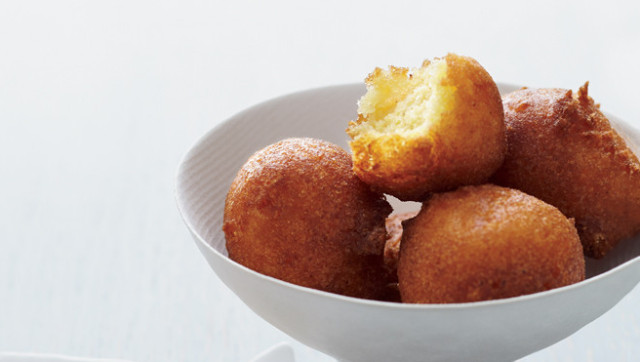 The origin of the hush puppy is unclear. Some attribute them to French nuns making their way through New Orleans during the 1700s, others to the southern trick of keeping dogs quiet. The one thing we know for sure about hush puppies recipes is that we love them. They're one of our favorite things from the South -- and the South gives us many great things to love.
If you've never had a hush puppies recipe, you should know that there's not much to them. Hush puppies are a simple cornmeal fritter. But once you get your hands on one, you'll understand the magic that happens when the batter is deep fried -- they're like little pockets of southern gold.
Get the Hush Puppies with Green Zebra Tomato Jam recipe
Want to read more from HuffPost Taste? Follow us on Twitter, Facebook, Pinterest and Tumblr.
Check out these other great southern recipes.
PHOTO GALLERY
Crazy For The South: 12 Recipes For Summer
BEFORE YOU GO