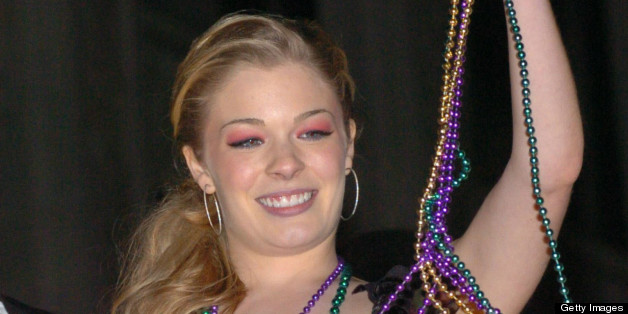 Mardi Gras is officially here, which means the New Orleans bacchanalia has been rolling all weekend and comes to a close today. The final beads will be thrown, the glittery purple and gold will illuminate the French Quarter once more, and beer cans will adorn the sidewalks as revelers depart from the festivities in their expected drunken stupors.
That means the many celebrities who frequent New Orleans Mardi Gras will also begin their mass exodus out of the city. Some of the larger parades, particularly Saturday night's Endymion Parade and Sunday night's Bacchus Parade, are defined by their famous grand marshals who serve as the festivities' figureheads, tossing goods from atop floats to rambunctious crowds yearning to nab shiny plastic beads and doubloons straight from the hands of the stars themselves. This year Kelly Clarkson had the honor of serving in the parade, and recent years have seen the likes of Maroon 5, Kelly Ripa, Anderson Cooper, Will Ferrell, Britney Spears and more.
As Mardi Gras winds down and the noise level on the streets of New Orleans tapers off, let's take a look at some of the many celebrities who have graced the annual holiday with their presence.
PHOTO GALLERY
Celebrities at Mardi Gras
BEFORE YOU GO