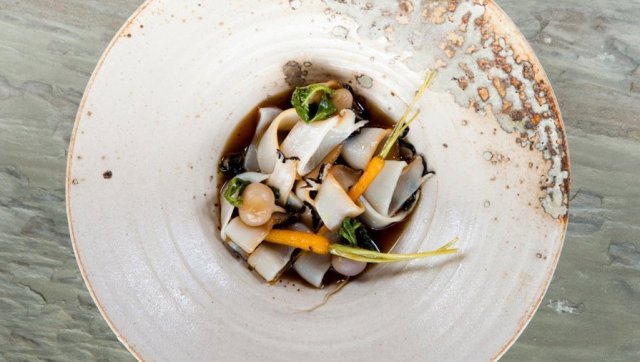 Bon Appetit is famous for its steady stream of restaurant round-ups. But the reputable food rag's latest list, The Most Important Restaurants in America, might reign supreme.
"We're not talking the fanciest, trendiest, or even the ones with the most stars," explained Bon Appetit "Foodist" Andrew Knowlton. "These are the places that define how we eat out. […] In short, these are the restaurants that matter right now."
And while the selections spanned the country, San Francisco Bay Area restaurants took home a whopping four of 20 spots, including the number two seat.
Napa's The Restaurant at Meadowood was dubbed the second most important eatery in the country behind only famed New York titan Momofuku.
"I'm really happy about it because it's not a list of the fanciest or most luxurious restaurants, and that's important to me," Meadowood Chef Christopher Kostow told The Huffington Post. Indeed, though Meadowood is by all means a fine dining restaurant, other names on the list included no-frills (albeit trendy) smokehouses, burger stands and oyster shacks.
"While we are what we are in terms of price point and experience, we work hard to forge our own path and it's nice to be recognized as such," said Kostow.
Other Bay Area restaurants included David Kinch's legendary Manresa in fifth, Danny Bowien's SF/NYC Mission Chinese Food in ninth and our local favorite Swan Oyster Depot rounding out number 20.
"It's an honor to be mentioned in the same breath as those restaurants, frankly," said Kostow. "These are places that we admire in every possible way."
Check out the list of winners in the slideshow below, and get the full story at Bon Appetit.
PHOTO GALLERY
Bon Appetit's Most Important Restaurants
BEFORE YOU GO