Well guys, this day has finally come. Someone invented a Flask Tie. What do we mean by that? It's a tie that is also a flask. We can't make this stuff up.
Brought to you by the inventors of the PillowTie (we cannot stop laughing when we look at the how-to diagram), The FlaskTie comes equipped with a TieBladder™ -- which is a really unpleasant way of describing a tie-shaped, six ounce canteen that slips inside the tie itself. For, you know, water or whatever. If you're looking for the perfect Valentine's Day gift for your man, we think you should just forget you ever saw this (although the prospects of bringing your own Valentine's Day cocktail to dinner are appealing).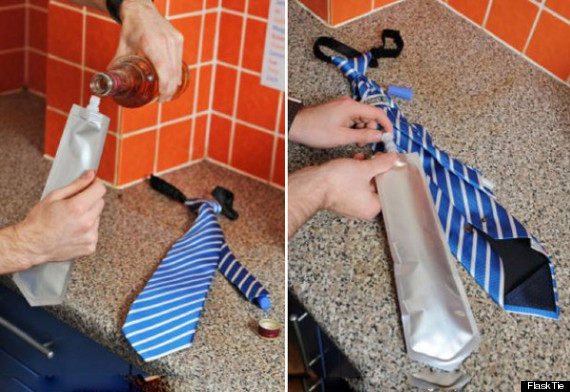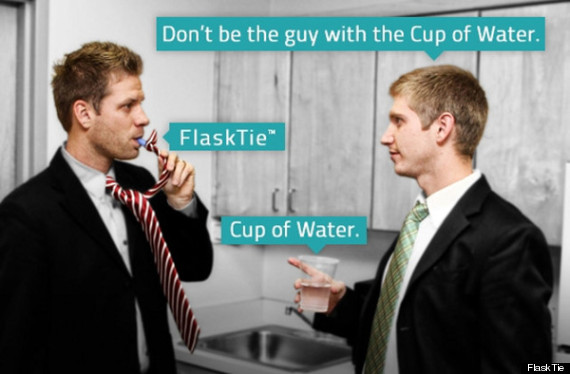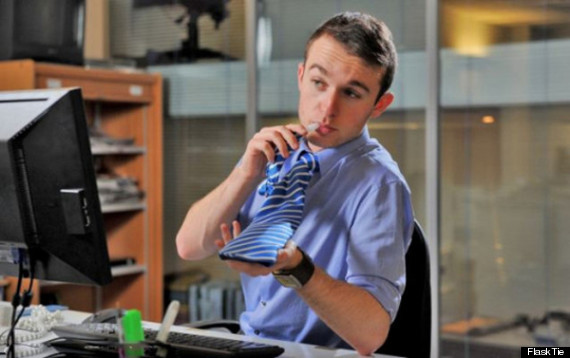 There are 10 different FlaskTies available, each for $27.95 in every bro-tastic print you can imagine. As the inventor's say on their website: "Nobody needs to know why you started wearing a necktie."
[via That's Like, Whoa!]
Want to read more from HuffPost Taste? Follow us on Twitter, Facebook, Pinterest and Tumblr.
BEFORE YOU GO
PHOTO GALLERY
Stupid Grilling Tools