We love to repurpose existing items around the house... especially when they were otherwise headed for the dumpster. So when we find an adorable idea that we can make from an old cardboard box, we're pretty psyched. Which brings us to today's Valentine's Day craft idea by Happy Hour Projects, who shows us how to build a yarn-woven basket for our sweeties using just that!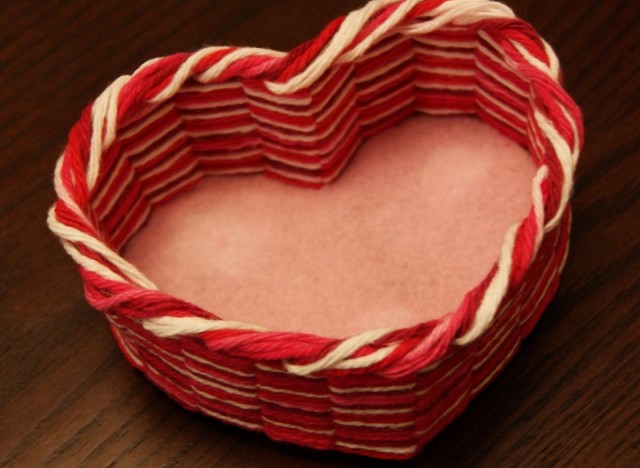 Photo by Happy Hour Projects
The best thing about this heart-shaped yarn basket is how "do-it-yourself" the project really is. With easy-to-follow instructions and a printable template, the blogger shows us everything: from building the foundation of the basket to adding the finishing touches with red and pink yarn. When you've finished creating your keepsake, it makes for a nifty gift that holds candy, tokens, and other small favors perfect for the holiday. For more instructions to help you weave your basket together, head over to Happy Hour Projects' website.
Also, be sure to check out other Valentine's Day ideas in our slideshow below.

PHOTO GALLERY
Valentines Day Crafts