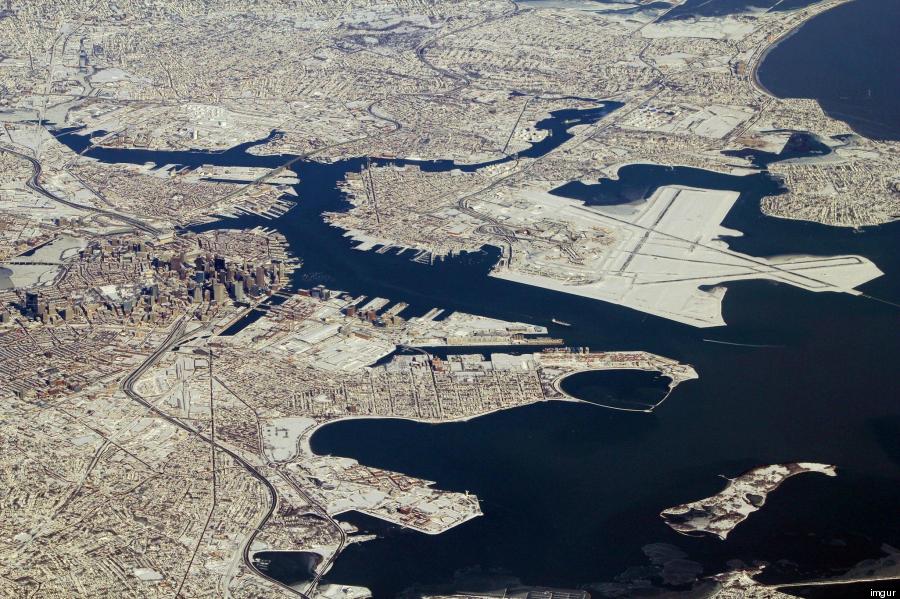 The Boston Blizzard. The Wicked Winter Whiteout. The Post-"Nemo" Powder Shot. Call it what you will, but the fact remains that this aerial view of snowy Boston has gone viral, and deservedly so.
Reddit user "Foreverrrrr" posted the picture on Feb. 12 in a photography forum on the social news site, where it received more than 27,974 "up" votes.
"My bosses' buddy is an American Airlines pilot and was flying a 777 over to London on Sunday and snapped this picture as they flew over Boston," Foreverrrrr wrote in the comments.
The photo also appeared on various Tumblogs Feb. 12 and 13. The amazing aerial view nicely compliments the hundreds of snowbound photographs that came out of the epic blizzard that hit New England last week.
But easy as it might be to get enthralled by the sense of wonder that accompanies photos like this, some scientists have drawn a connection between climate change and extreme weather events like last week's winter storm, unofficially dubbed "Nemo" by the Weather Channel.
If this photo isn't high up enough for you, NASA published an awesome satellite image of Northeast snow cover after the storm.

BEFORE YOU GO
PHOTO GALLERY
Tiere im Schnee