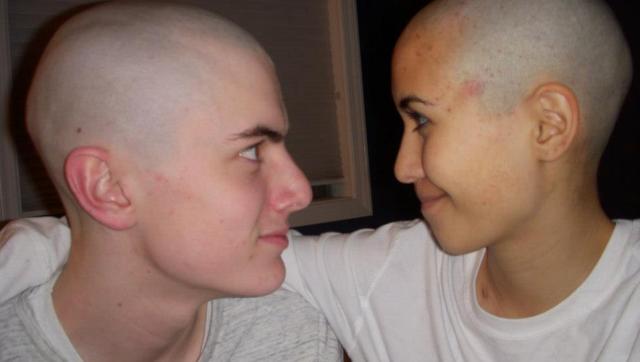 Riley Nicolay's girlfriend and high school sweetheart, Deidre Sechi, was diagnosed with cancer in January.
The two, both 18 years old, have been dating for close to 3 years, explained Nicolay in an email to The Huffington Post. He was determined she wouldn't have to face her battle with cancer alone.
Proof of that dedication took the internet by storm Tuesday, after Nicolay posted a photo of himself and his girlfriend -- both of them sporting shaved heads -- on social news site Reddit.
The caption reads, "Beautiful girlfriend is fighting cancer. She got this sh*t."
Scroll down to see before and after photos of the couple.
On Sechi's Facebook page, the same picture is accompanied with a slightly more sentimental note: "If you're bald. I'm bald."
Speaking of his decision to shave his head, Nicolay, currently a freshman at Iowa State University, explained to ABC News, "She's shaving her head... so I'm shaving it with her. It wasn't an option for me."
Sechi had attended Iowa State with Nicolay but withdrew last semester after discovering what was later determined to be a desmoplastic small-round-cell tumor, about the size of a baseball, in her stomach.
Nicolay's Reddit post has been flooded with messages from well-wishers and bits of advice from others who have been in similar situations. "You're doing a great thing by sticking by your GF," wrote user onizuka23, who said he is engaged to be married and is currently fighting cancer. "Stay strong buddy."
As for Sechi, "She is strong and determined, almost stubborn," Nicolay wrote to The Huffington Post. "And a little thing like cancer will be but a speed bump to her."
Before: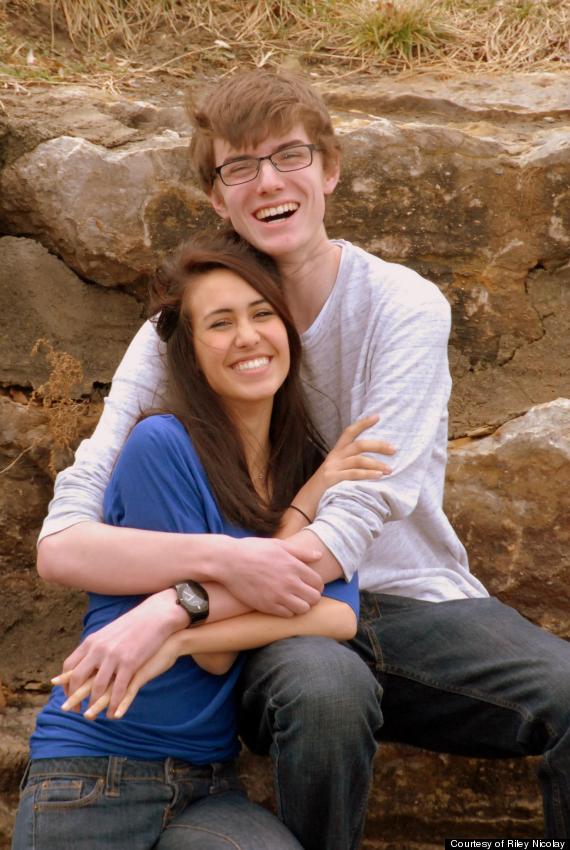 After: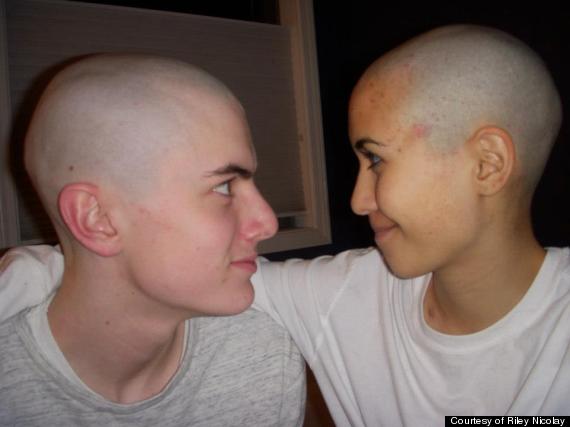 BEFORE YOU GO