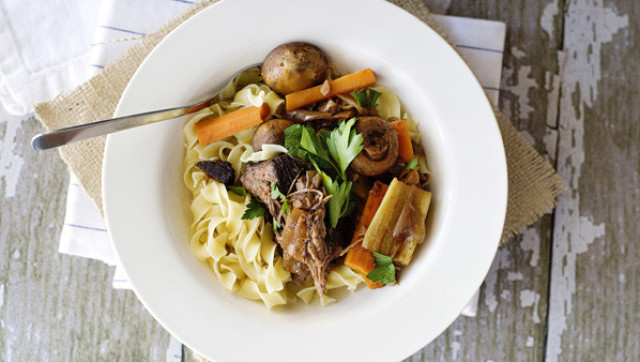 Whether you like to make them fresh or prefer to pick up a package at the store, egg noodles are the ideal complement to a winter meal. They're richer than other noodle options -- thanks of course to the egg -- and they're sturdier which makes them ideal partners to stews and casseroles (and all the other typical cold-weather fare). We're just going to say it, egg noodle recipes are the perfect winter meal.
With snow on the ground in many parts of the country, now is the time to capitalize on winter comfort foods like egg noodles. Of course, not every noodle is made equal, but with good egg noodle recipes like the 10 below you'll be in good hands.
Want to read more from HuffPost Taste? Follow us on Twitter, Facebook, Pinterest and Tumblr.
PHOTO GALLERY
Egg Noodles
BEFORE YOU GO