In honor of Valentine's Day, Facebook is highlighting same-sex couples whose relationship was somehow impacted by the popular social network -- and the results are truly beautiful.
Musicians Bria and Chrissy are just two of the many couples to submit their stories.
"Both women say that their drive to combat bullying using social media stems from their personal experiences being bullied," LGBTQ@Facebook officials write. "Bria, a self-proclaimed 'quirky kid,' says that being bullied throughout her school-aged years led her to focus on music, which now allows her to help others. Chrissy says people from her conservative southern community voiced their distaste for her lifestyle in hurtful ways after she came out as a lesbian."
Check out Bria and Chrissy's photo below, then scroll down to keep reading: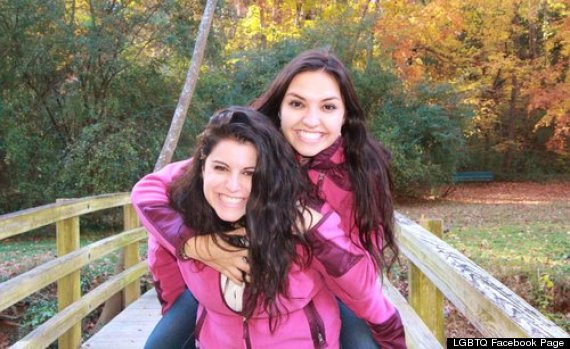 The project, officials say, is to show the "impact that every individual can have" by using Facebook.
"We are dedicated to creating an environment where people can be their authentic selves and share their own diverse backgrounds, experiences, perspectives and ideas," they add. "We understand that there are issues that are unique to lesbian, gay, bisexual, and transgender Facebook users and we are working with the LGBTQ community to better understand the needs of this population and offer helpful resources."
Want your own story to be featured on Facebook? Submit it here.
Check out other couples' stories at the official LGBTQ@Facebook page here.
BEFORE YOU GO