Marvel has released a new poster for "Iron Man 3" and it shows Don Cheadle all beefed up -- take a look below.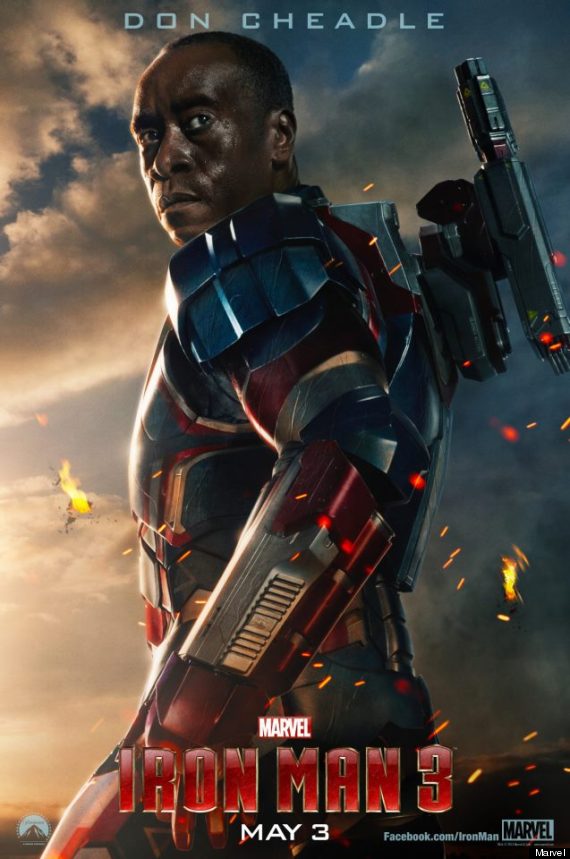 Cheadle reprises his role of James Rhodes (a.k.a. War Machine) in the upcoming "Iron Man 3." Also joining him are past "Iron Man" stars, including Robert Downey Jr., Gwyneth Paltrow, and Jon Favreau. Favreau, who directed "Iron Man" and "Iron Man 2," executive produced the film, while Shane Black ("Kiss Kiss Bang Bang") took over directing duties.
Marvel explains "Iron Man 3" focuses on the "brash-but-brilliant industrialist Tony Stark/Iron Man against an enemy whose reach knows no bounds. When Stark finds his personal world destroyed at his enemy's hands, he embarks on a harrowing quest to find those responsible."
"Iron Man" and "Iron Man 2" both saw hugely successful box office runs. Released in May 2008, "Iron Man" made $585.2 internationally, while "Iron Man 2" reached a total global gross of $623.9 million.
"Iron Man 3" hits theaters on May 3.
PHOTO GALLERY
'Iron Man 3' Photos
BEFORE YOU GO