Quentin Tarantino has long been criticized for the violent nature of his movies.
From the brutal killings in "Django Unchained," to the glorified violence in "Kill Bill," Tarantino has stood by his films and sometimes just avoided questions targeted at the amount of violence they feature.
Tarantino has also shot down any suggestion that his violent movies, or violent movies of any sort, are connected to the violence that takes place in real life.
So just how many deaths take place in Tarantino movies?
Our friends at Vanity Fair put together an infographic detailing the number of deaths in various Tarantino flicks, including "Django Unchained," "Inglorious Basterds," "Pulp Fiction," and "Kill Bill: Vol 1." Take a look at the deaths by numbers below (click the image for a larger version).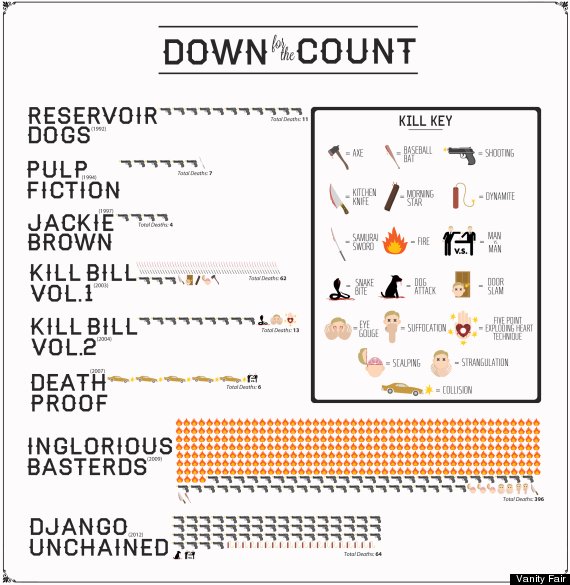 PHOTO GALLERY
'Django Unchained'
BEFORE YOU GO