You'd think that the point of wearing expensive, high-quality designer dresses is that they wouldn't rip like cheaper clothes.
"I was getting ready for the BAFTAS and I was wearing this beautiful dress," Hathaway told Jay Leno on "The Tonight Show" on Wednesday. "This dress has been custom-made for me by this designer and designed with me in mind." [Ed. note: By whom, Anne? By whom??]
You poor thing, Anne. Promise you'll keep all your undergarments on and your clothing intact at the Oscars?
Anne's eventual BAFTAs dress: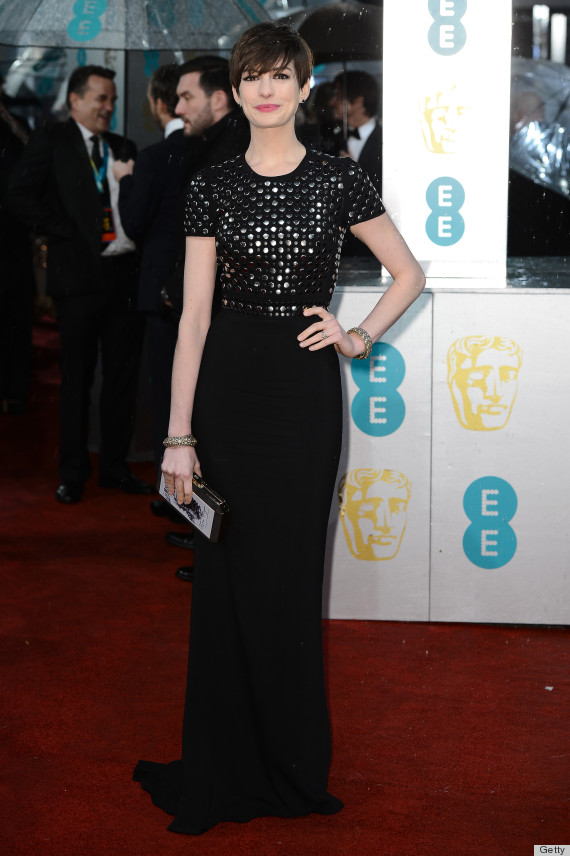 Malfunctions that unfortunately were seen by everyone:
PHOTO GALLERY
Eek! Wardrobe Malfunctions (NSFW)