Kim Kardashian loves sharing old photos of herself -- even ones we would have thought she'd want to forget.
The star posted a self-portrait, her hair in cornrows, on Instagram and wrote, "Bo Derek braids." The photo was taken back in 2010, and comes from the set of her music video "Jam! (Turn It Up)," and interestingly enough, Kanye West is also pictured with his head on her shoulder.
The pair have been friends for years, but only started dating last April and are now expecting their first child together.
Perhaps Kardashian finds this photo endearing since it shows that West has always been hanging around waiting to make his move on the reality star, but we're surprised Kim would ever want to reference her embarrassing attempt at music.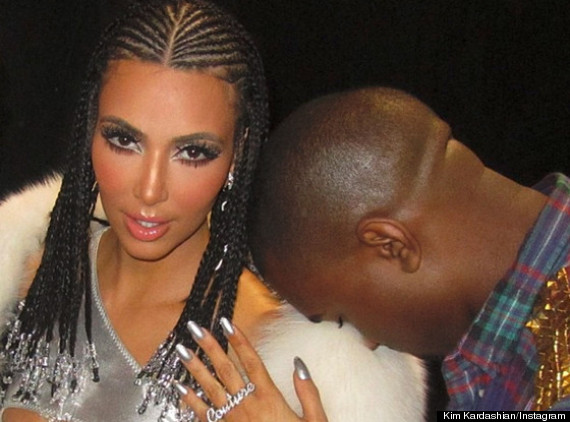 More celebrities who probably regret getting cornrows:
PHOTO GALLERY
Celebrities With Cornrows
BEFORE YOU GO