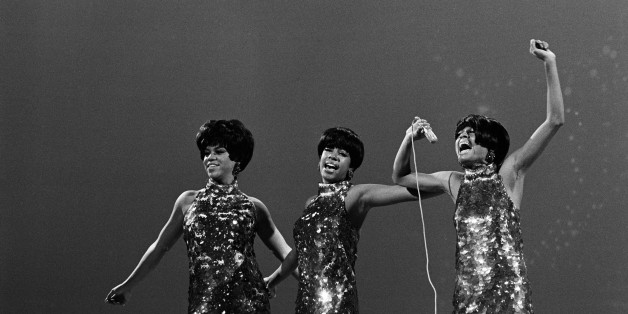 Those Motown crooners still really have a hold on us.
From a little house on Detroit's Grand Boulevard, Berry Gordy Jr. made Motown Records one of the most influential record labels of all time. His influence helped propel racial integration in the 1960s and pioneered the "Motown Sound" -- soul music with high-powered pop beats and classical accoutrements.
Most importantly, he found and nurtured stars like Stevie Wonder, the Supremes, Marvin Gaye, Smokey Robinson ... the list goes on and on. And year after year, until Motown Records decamped for Los Angeles in 1972, "Hitsville U.S.A," as it was called," churned out over 100 Top 100 hits.
Motown songs had their own language of love, a unique pace and a sound all their own. They were dramatic, joyous, heartbreaking and ecstatic -- sometimes all in the same track. With Detroit's legendary Funk Brothers playing backup and crackerjack songwriting teams like Holland-Dozier-Holland, these songs weren't just pop confections -- they became instant classics.
For the holiday that's all about love, HuffPost Detroit compiled a Spotify playlist of our all-time favorite Motown love songs (it wasn't easy to do). We don't mean for this to be a critical undertaking -- merely a list of those songs we love so well, from our hearts to yours. Tell us your own favorites in the comments!
Happy Valentine's Day! But just in case you're feeling a little anti-love:
PHOTO GALLERY
More Songs To Get You Through Valentine's Day
BEFORE YOU GO
PHOTO GALLERY
Valentine's Day Gifts That Will End Your Relationship