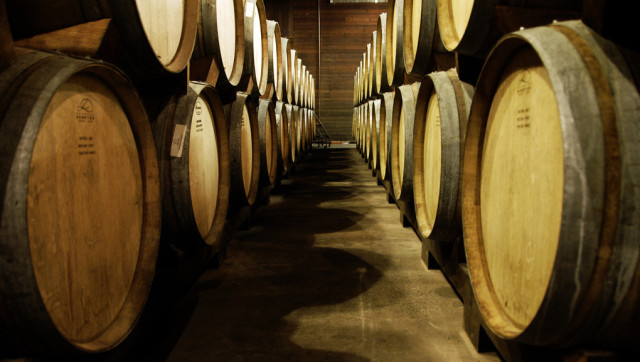 We've already made it known that we're fans of hot sauce. We know we're not alone, thanks to the wildfire quickness with which sriracha's popularity has spread. Even before the rooster-bearing Thai bottle became pretty much omnipresent, Tabasco reigned as the spicy condiment king. We doused pizzas, seafood dishes and eggs in the vinegary mixture, and we couldn't get enough.
Just as the flames of the Sriracha trend have begun to die down, a new hot sauce trend has emerged: aging it in whiskey barrels. HuffPost Food declared it one of 2013's food trends to look out for, as did CNN and The New York Times.
Most restauranteurs trying out the method -- including Brandon Foster of Vesta Dipping Grill and Ronnie New of Magnolia Pub and Bakery -- age their sauces in retired whisky barrels for around two years. The oaky and smoky tones often found in barrel-aged whiskey are supposedly also present in the sauces. Add to this the fact that the porous barrels retain whiskey, and you have yourself a complex-tasting hot sauce.
According to The Smithsonian Magazine, the process of aging hot sauce is actually an old tradition:
The process originated nearly 145 years ago, when pepper seeds from Mexico and Central America took root in Avery Island, a salt dome in Louisiana. There, Edmund McIlhenny watched the red peppers grow, starting out green in infancy, then turning yellow, orange and finally deep red and ready for picking. He mashed them and mixed in salt from the island's underground mines. Then, he dumped the mixture into white oak barrels, where it aged for three years, slowly fermenting.
Would you be interested in trying barrel-aged hot sauce? Let us know in the comments!
Want to read more from HuffPost Taste? Follow us on Twitter, Facebook, Pinterest and Tumblr.