Miami may have more than its fair share of cheating philanderers, but there's at least some romance and tender loving going on in this city.
Thursday, an 'Only In Miami'-style Valentine's Day message was spotted above a 305 highway: 'I <3 Cathy Bro' was spelled out in red solos cops in the cage over a pedestrian overpass.
Meanwhile the staff at Miami's Jungle Island had more proof that our denizens know how to turn on the charm.
Jungle Island officials snapped the below shot of a Leucistic alligator putting the scaly moves on an American alligator. Easy there, bro.
Staff also spied two peach faced lovebirds nuzzling up for a smooch. But, hello, love is in their name, so color us not as impressed.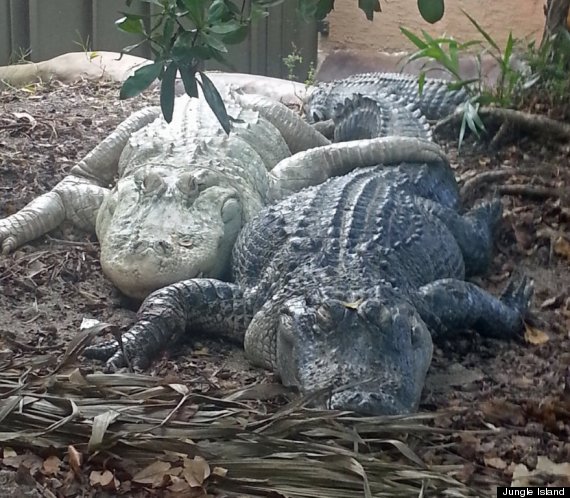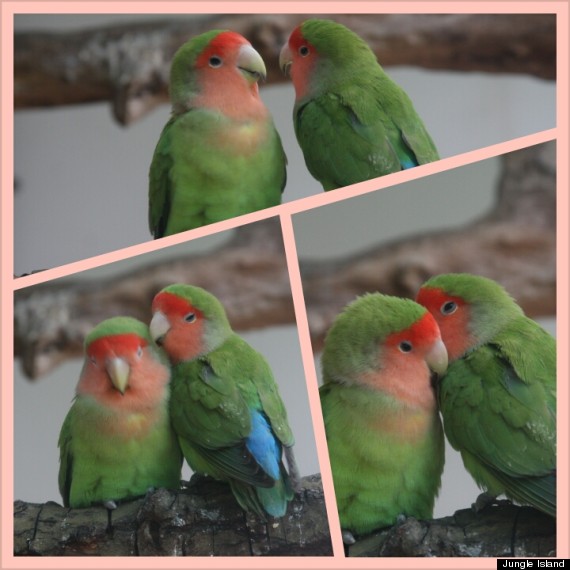 PHOTO GALLERY
Animals In The News
BEFORE YOU GO