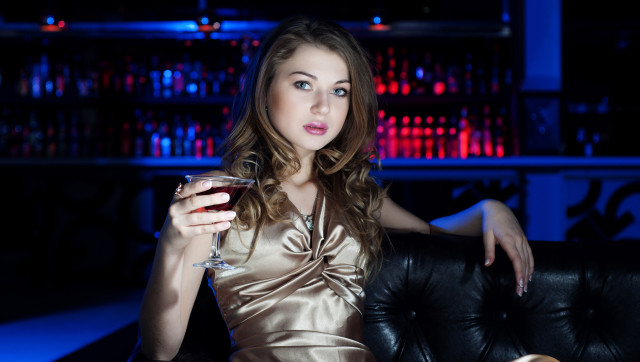 WASHINGTON -- This dialogue might actually happen in real life this weekend:
"Would you like something to drink?"
"Sure. I'll have the three-piece."
"That'll be fifteen hundred dollars."
"Excuse me?"
"The flight you just ordered costs fifteen hundred dollars. You owe me fifteen hundred dollars in order to receive one cocktail."
Recently-opened Dupont Circle nightclub Heist is commemorating the 10th anniversary of the Antwerp Diamond Heist this Friday and Saturday night with the "three-piece" flight.
The pieces in the three-piece include Armand de Brignac Champagne, Remy Martin XO Cognac, Ace of Spades sorbet, grapefruit, white fig jam, chocolate bitters, frozen Champagne grapes and a fig garnish featuring a clean cut diamond. A diamond is included with one drink.
If you can't justify dropping a month of rent on one flight, take solace that at least some of the proceeds will go to charity. According to the Washington City Paper, a portion of the proceeds will go to D.C.-based charity Wake Up and Dream Foundation.
Expensive drinks are nothing new at HEIST. One of the club's calling cards is a bottle of champagne that's priced at $25,000.
And check out the world's most expensive cocktail here. It costs $13,000, reportedly takes two days to prepare and does not, to our knowledge, come draped in jewels.
BEFORE YOU GO