Our new series, "Seen and Heard," introduces the best quotes and snapshots from the past week's art exhibits. From hilariously ignorant to downright eloquent, we're on the lookout for the best gallery-goer commentary we can find. (Hint: Submissions are welcome!)
Did you make it to the opening of the New Museum's ultra-hip exhibit, "NYC 1993: Experimental Jet Set, Trash and No Star" this week? The crowded event was essentially a time capsule chock full of art relics from exactly 20 years ago, but what a year! Cindy Sherman's portraits, Matthew Barney's video art, and Felix Gonzales-Torres' ceiling-to-floor installation decorated the multi-level show, standing out as "downtown" eye candy for all who came to see (which included the likes of Jeffrey Deitch, Andres Serrano and "True Blood" star Alexander Skarsgård).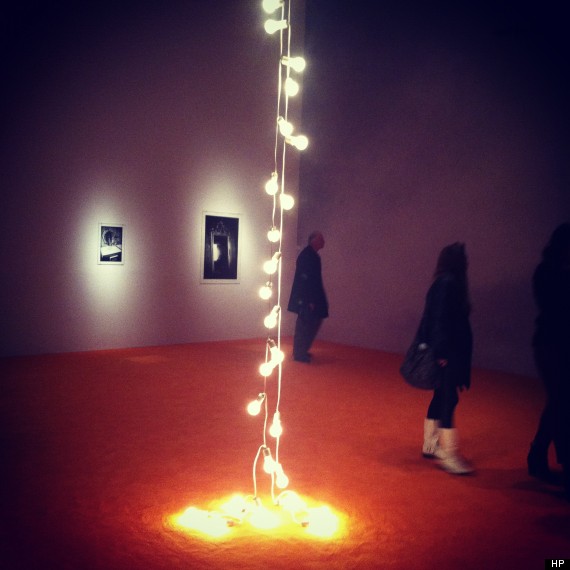 If you were absent from the shindig, don't fret, we're here with a slideshow of the best quotes of the night. It is sure to provoke a healthy amount of laughter and eye-rolling:
PHOTO GALLERY
SEEN AND HEARD: 'NYC 1993'
Check out our last edition of SEEN AND HEARD here.
BEFORE YOU GO