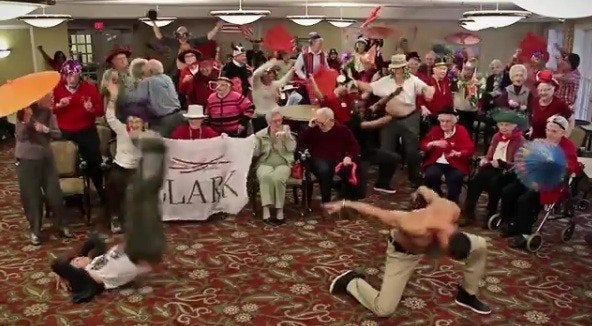 Detroit's got its own "Harlem Shake" craze, and we want HuffPost readers to weigh in on the insanity.
The original 30-second video begins with one masked dancer grooving unnoticed in a crowd of people. When the bass drops, that's when all hell breaks loose. After a brief camera freeze, that crowd is now costumed, possibly half-naked, definitely dancing with an element of possession for 15 hilarious seconds.
But why are we bothering explaining this to you? These videos are only 30 seconds long! From a senior community to a track house, the U-M gymnastics team and a popular TV newsman, everybody seems to be a dancer these days in the Mitten State.
Who did it best? We rounded up our picks, taking into account the ingenuity of the setting, production value and general LOL appeal.
Click through the slideshow to see the best of the Michigan "Harlem Shakes," and let us know in the comments who grooved their way into your hearts.
PHOTO GALLERY
'Harlem Shake' Detroit Videos
BEFORE YOU GO