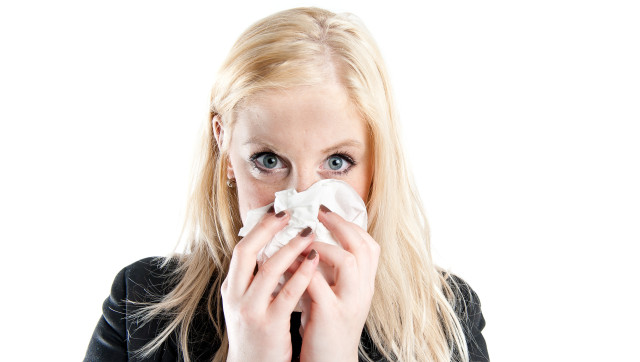 Is flu season just about over? How bad was it?
Visits to emergency departments and outpatient medical clinics for flu-like illness continue to drop, but flu activity is still being seen in most regions of the state.
According to the Virginia Department of Health's flu surveillance report for the week that ended Feb. 9, outpatient visits for flu-like illness were below 4 percent of all visits, down sharply from 7 to 10 percent of all visits about six weeks ago.
The surveillance system doesn't try to count every person sick with flu-like systems.
Flu season in Virginia usually runs October through May, peaking January through March.
Flu activity in Virginia has been at the widespread level geographically -- meaning it's occurring in most regions of the state -- for nine weeks so far this flu season. Last year, it was at the widespread level for just three weeks.
Nationally, the Centers for Disease Control and Prevention reported last week that flu activity remains elevated across most of the United States but the trend is downward.
So far this flu season, there have been 64 influenza-associated pediatric deaths in the United States. None of those were in Virginia.
TLsmith@timesdispatch.com
(804) 649-6572 ___
BEFORE YOU GO
PHOTO GALLERY
Worst Foods For Your Heart