According to the photographs we have of him, Mark Twain spent a lot of time wearing white suits, frowning and playing billiards. He also loved his cats. He was even filmed by Thomas Edison. But have you ever seen him shirtless?
Yeah, you heard. Thanks to the eagle eyes of Open Culture, an image of Sam Clemens seems to have emerged of the American humorist without any clothes on.
It's news to us, but of course the internet got there first. Turns out, he's had a Twitter account since September.
The reasoning behind such an image seems to have been lost to the vagaries of history, though we'd love to hear your theories.
See shirtless Mark Twain: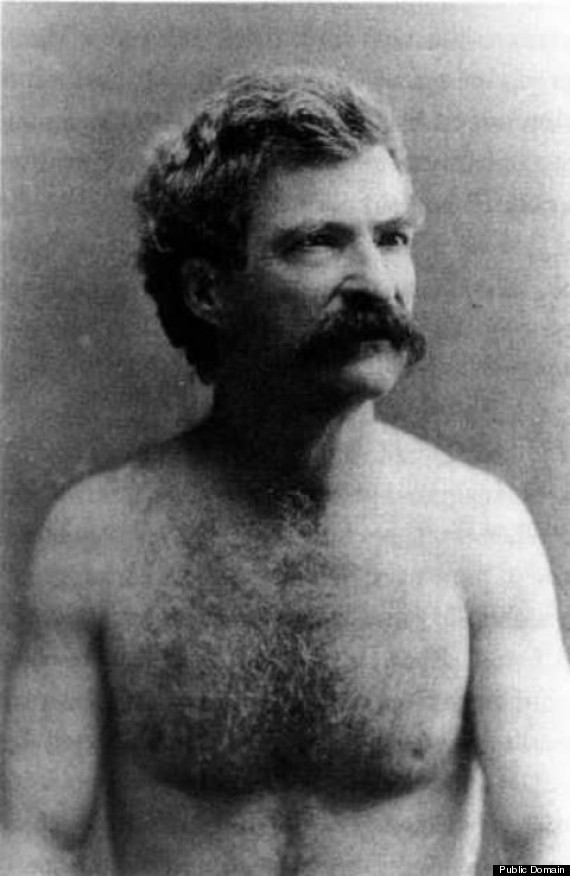 BEFORE YOU GO