UPDATE: Cyrus appears to address and deny the marijuana photo on her Twitter, writing "I don't have an Instagram," though whoever manages the Instagram account "MileyxxCyrus" surely has access to many personal photos of the star.
PREVIOUSLY: The next Rihanna? A photo of Miley Cyrus smoking what appears to be a blunt was shared on Instagram Tuesday, accompanied by the no-frills caption, "High as fvck." Cyrus' unique tattoo on her right ring finger can be seen prominently in the photo.
This isn't the first time we've seen the 20-year-old engaged pop star's love for marijuana, of course. Cyrus publicly called herself a "stoner" and a "pothead" when she was given a Bob Marley birthday cake her 19th birthday, while a video of the star inhaling out of a bong when she was just 18 quickly went viral, though her rep would later claim it was just the herb salvia.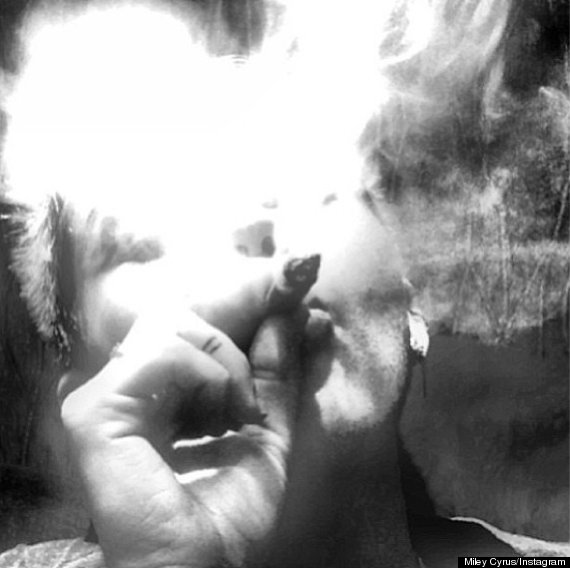 CORRECTION: This post has been updated to reflect that Miley Cyrus is not the owner of the Instagram account that released a photo of what looks like the pop star smoking a blunt.
BEFORE YOU GO
PHOTO GALLERY
The High Life