Rihanna fue atacada afuera del club nocturno the Box en Londres la mañana de este lunes cuando un fanático le lanzó una bebida energética a la cantante de 24 años.
Según reporta el diario británico The Daily Mail, el asaltante era una "fanática loca" que le estaba gritando a Rihanna sobre Chris Brown, antes de tirarle una botella de Lucozade, una clase de bebida energética deportiva. Rihanna al parecer sufrió raspones en la rodilla que puedes ver en la foto debajo, mientras que su guardaespaldas también salió de alguna manera lastimado y fue llevado al hospital.
Esta fan no estaba de acuerdo que Rihanna haya regresado una vez más con Chris Brown, quien todos recordamos que la golpeó salvajemente hace años. Los dos se fueron juntos y bastante sonrientes en la reciente entrega del Grammy. ¡Auch! Ni modo, chica...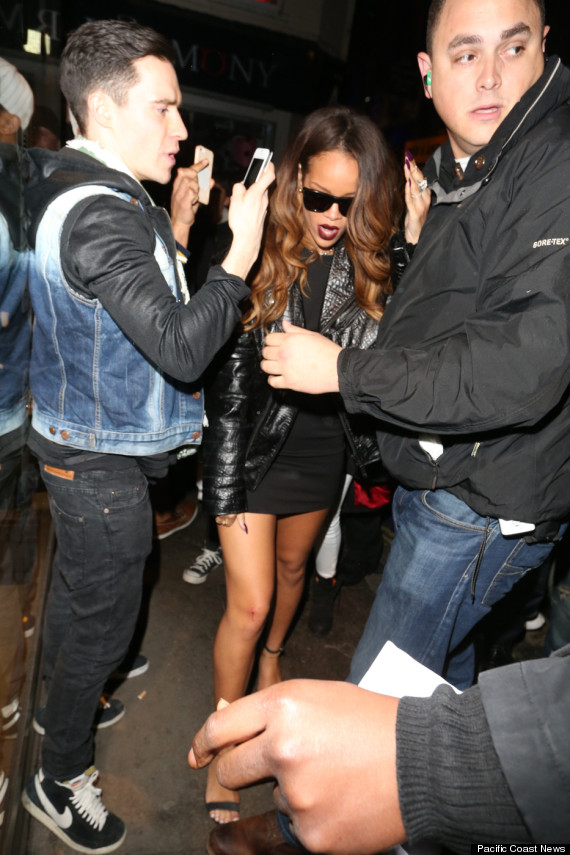 MÁS DE RIHANNA:
PHOTO GALLERY
BEFORE YOU GO
Rihanna