It's one of those times where you're like "Eeeewwwww!" but at the end of the "ew" you start to laugh and have trouble breathing.
You know, like a pug? Because what other dog but a pug could be shamed so hilariously for lubricating his own innards?
The good folks at Dog Shame, who posted this user-submitted photo of Biscuit to their official Facebook page Feb 19., seem to think that any dog's innate hilarity can be unlocked by way of 1.) being guilty of some silly, dog-like offense, and 2.) being photographed with a note explaining said offense.
No counter-argument here.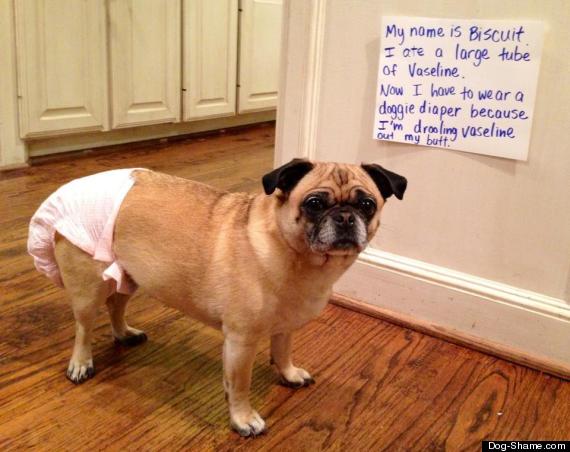 BEFORE YOU GO