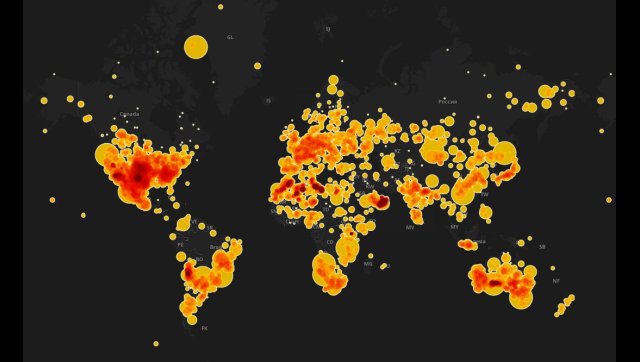 Just days after a meteor exploded over Russia, a map showing every meteorite to have hit Earth since 2300 B.C. is going viral.
Scientists concluded that the Russian meteor was larger than first thought, and the largest to hit Earth in more than a century, per The Wall Street Journal.
Of course, meteorites are nothing new, as the map below shows quite dramatically. (You can view the map in interactive form here.)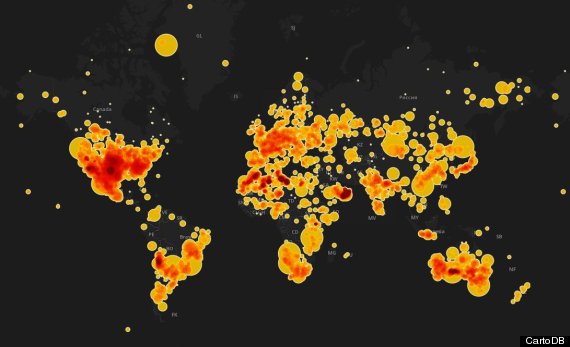 Javier de la Torre, co-founder of the data visualization and mapping company CartoDB, created the map using data from The Meteoritical Society. His blog post detailing how the map was created has since gone viral around the world.
The graphic has been featured by news outlets and blogs from Norway to China and the United States. It originally appeared in The Guardian's Data Blog. The data behind the map can be downloaded here.
BEFORE YOU GO
PHOTO GALLERY
Russia Meteor Photos