Francis Bacon reportedly preferred to work on the backsides of canvases for their unprimed, raw quality, so it's perhaps not surprising that Bloomberg reports six of his previously undiscovered paintings have been secretly residing on the backsides of works by another artist. While painter Lewis Todd is not a household name, his works are now expected to sell for at least $154,000 when auctioned at Ewbank Clarke Gammon Wellers next month.
The newly discovered paintings appear to be belong to Bacon's "Pope" 1950s painting series, depicting freeze-frames of ghostly ecclesiastical figures. The uncovered images have been confirmed by the Francis Bacon Authentication Committee, after concluding the paint is the same paint Bacon used at the time. Yet how the eternally unsettling works found their way to Todd's canvases remains a mystery. "It is not known how Bacon's used canvases came to be at the gallery in the first place," a representative from Ewbanks auction house told Bloomberg.
The works, which will be sold on March 20, are expected to reach especially high prices because of the celebrity status of their maker. When Ewbanks sold a barrage of garbage, journals and discarded artworks once belonging to Bacon in 2007, the sale fetched nearly $1.5 million. After all, as Charlotte Higgins wrote in The Guardian at the time: "It's trash, but it's Bacon's trash." In other words, if Bacon's scraps can score over a million, how much will Bacon devotees be willing to dish out for actual artworks -- even if they are only fragments?
PHOTO GALLERY
Gallery of Lost Art
More Arts News:
$150 Million In Baroque Masterpieces Gifted To Britain...With One Condition: They can never be sold. That's okay with us! (The Guardian)
Thousands Of Objects From Munch's Summerhouse Head To Auction: While excavating Munch's former summer home in Norway, researchers have discovered art historical goodies including "paint tubes, roof tiles and garbage." Which begs the question: Why are people so into artist trash these days? (The Art Newspaper)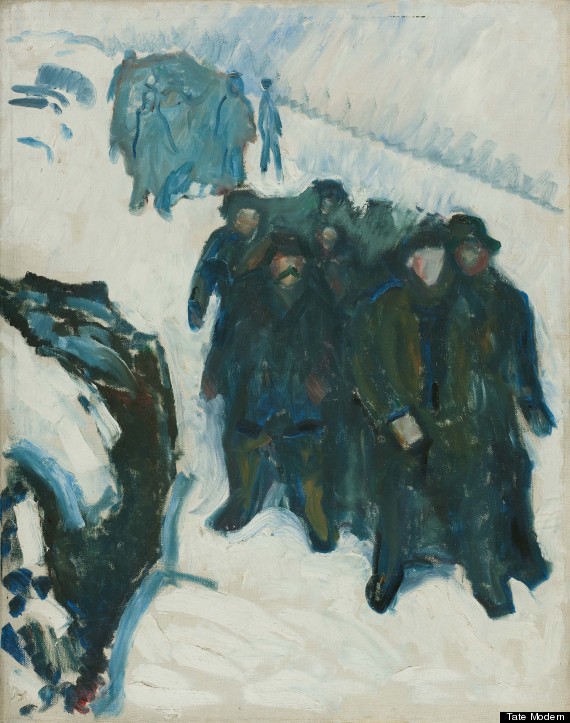 Chelsea's Soaring Rents Push Out Smaller Galleries: "If you are a midsize gallery and want to survive, you have to keep growing," said gallerist Christopher D'Amelio. "Otherwise you would shrivel and disappear." (Bloomberg)
Art Students React To Tuition Fee Hikes: "For too long, governments have spoken endlessly about skills, skills, skills. But they don't talk enough about the psychology of education, which is transformative." (The Guardian)
Alex Gartenfeld Named Curator At MOCA North Miami: The young writer, editor and independent curator was named to his new position at MOCA North Miami this week, working under Executive Director and Chief Curator Bonnie Clearwater. Gartenfeld stated in a phone interview with The Huffington Post: "I'm really excited to be involved in MOCA's programming and get more involved with the community in Miami. It's really growing and has a great international profile. A lot of artists have decided to spend more time here."