When Adam, a 13-year-old Swedish boy, was assigned to create a street-art project, he decided to use it as an opportunity to devise a social experiment. The innovative seventh grader built a "beggar" out of supplies he had around the house, placed him on a number of street corners in Gothenburg and waited to see how passersby would react, he told The Huffington Post in an email.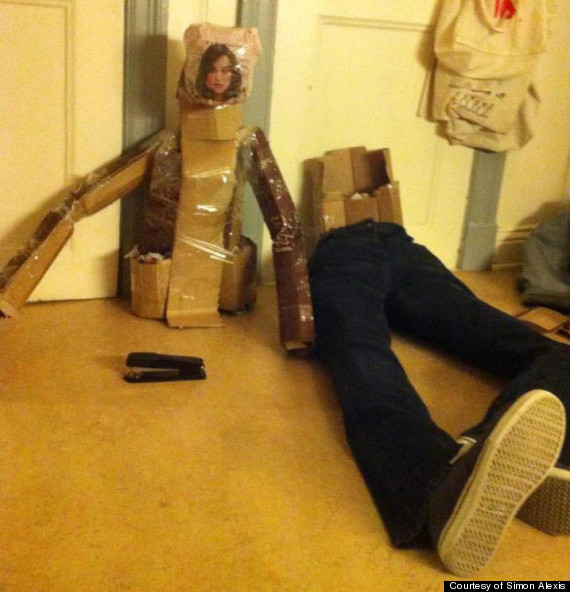 Most people just walked by and "tried hard not to look at the beggar," Adam said in his email. After a few hours, the homeless man had earned a little more than $1 and Adam gave the money away to an actual person without shelter.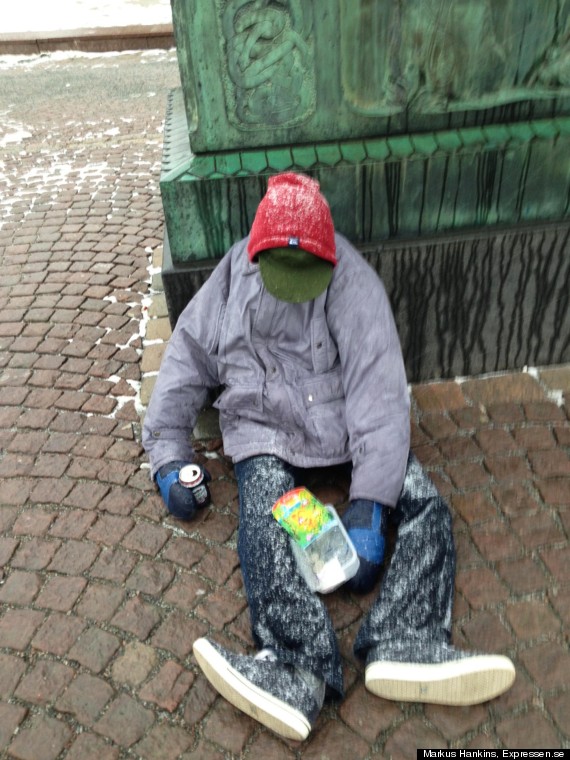 While the beggar didn't get that much money, Adam learned a lesson about helping the less fortunate that he hopes people will take to heart.
"I think that homelessness is something that affects many people and I believe that many do not know how they should relate to the homeless, whether to give money or not," the precocious teen said. "I hope [the project] might teach people to really see each other litle bit more."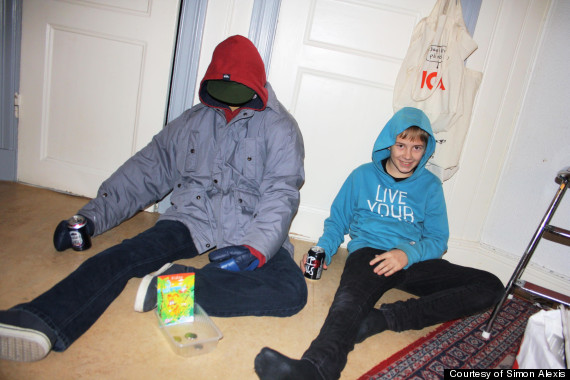 BEFORE YOU GO
PHOTO GALLERY
Teen Builds Homeless Man For School Project