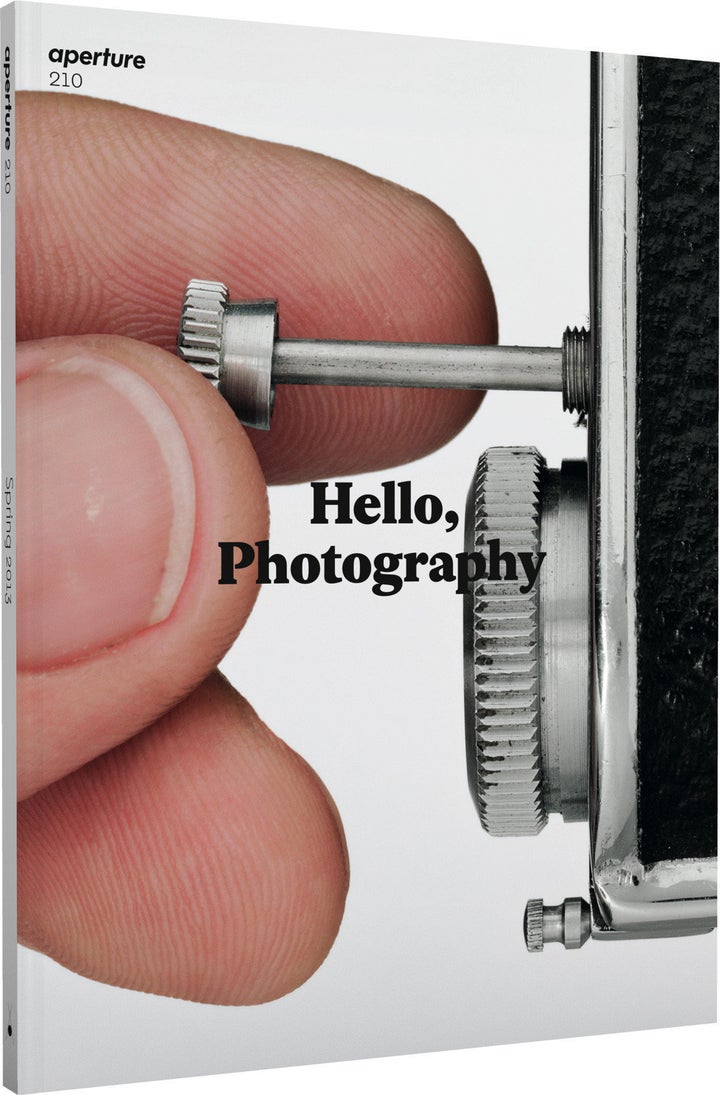 Sixty years after it's founding, "Aperture" is back with an attitude. Aperture Foundation, a not-for-profit photography organization created in 1952, plans to relaunch its flagship photography magazine later this month with a bold jump into the digital age. Scroll down for images.
The first issue will be called "Hello, Photography," a snappy introduction to a new generation of readers. Created by Executive Director of Aperture Foundation Chris Boot and editors Michael Famighetti and Melissa Harris, the updated magazine will have a new large format matte layout.
"In a time when photography is abundant on digital platforms, images in print...continue to offer a uniquely actual experience" the Editors' Note proclaims. Yet Jed Perl criticizes the magazine's new approach. "What may at first look like the bold strokes of an editorial team in full command of its powers pretty soon suggests the guy who is so determined to be the life of the party that he fails to notice that the party is over," he writes in an essay for New Republic.
We say: In a time when most photography takes place on smartphones and digital cameras, Aperture's relaunch shows that there's still space for print photography. The party isn't over yet, fellas.
Aperture's Spring 2013 issue hits newsstands February 26, 2013.